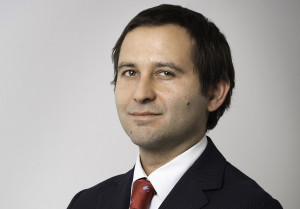 At a press briefing held this week, the recently appointed Kaspersky Lab Middle East MD, Ovanes Mikhaylov, announced the company's focus on aggressive growth in the enterprise security sector across the region. He elaborated on the company's strategy to meet this target by combining innovation and intelligence with a boost in support for channel partners.
"In the last couple of years we have witnessed a surge in the frequency and complexity of cyber-attacks targeted at enterprises and governments in the Middle East, such as the Desert Falcons espionage campaign that was recently uncovered by our experts. This, together with the growing investments in 'smart city' initiatives across the region, demands a greater focus on cyber security, including awareness and protection of critical processes and information. At Kaspersky Lab we work with partners and customers to enable this state of advanced security both through our industry leading enterprise security portfolio and intelligent services, and by developing our channel partners across the region," said Mikhaylov.
The MD also announced enhancements to the company's partner programme, aimed at helping local partners protect their current investments and focus more on driving business growth. Kaspersky Lab is automating a number of processes, such as renewals, and is offering new tools and resources. Many of the enhancements are aimed at enabling partners to create comprehensive security portfolios that include a mix of advanced technologies: the company will provide partners with access to new Intelligence Services to enable them to extend the right combination of expertise, solutions and services to their customers.
"We believe that our channel partners are capable of telling our story. This is why we are constantly updating our partner programme and including new educational opportunities, as well as extra support and services in addition to monetary benefits. This helps our partners to build their own businesses by being able to combine products with intelligence services and knowledge," Mikhaylov added.