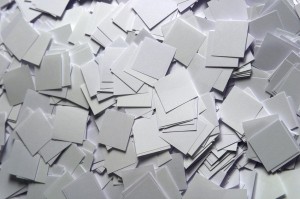 Stop printing! That's the message from printer company Oki, which has identified that paper waste from office printers alone could spill over into trillions of pages of print wasted around the world each day.
"We're helping people to consider whether they should be printing at all and, if they have to print a document, what the most efficient way of doing that is. The end result is money saving for businesses, but at these volumes we're also looking at extraordinary and unnecessary wasteage," said John Ross, GM, Oki Middle East, Africa and India. "So the message is stop printing and think about that waste before you hit that button."
"Extrapolating from an Economist report detailing paper consumption per capita in 24 selected countries, a conservative figure for global printed paper usage across all forms of print would be 319 trillion A4 page equivalents per day. If we consider 10% of that is produced by PC linked printers and 10% of that in turn is wasted, we are wasting over 3 trillion A4 pages of print every day. Put that into context, you could paper Saudi Arabia with our waste in ten days. You could paper over the UAE in ten hours. And you could paper Bahrain in a little under five minutes. Covering the whole world entirely with sheets of our wasted print would take a little under seven years. And much of that waste is avoidable," said Ross.
Using simple techniques such as duplexing to print on both sides of paper, multiple-up printing to print several slides or thumbnails on one sheet of paper and techniques such as print control to ratify a print job can save significant paper waste as well as cut down on toner usage, the company said.
"We don't think about printers very much, let alone their environmental impact, but you can save very real money in an average office with a single networked printer operated efficiently with the right technologies available. You can save power, toner, paper and time. And we're talking real money, not pennies," said Ross.
Oki has published a ten point charter to help companies identify the waste and cost implications in printer technology and will also be making a 'Business Guide to Efficient Printing' available to GITEX visitors and other customers through its reseller channel around the Middle East.
"Why would a printer company want you to print less? Because Oki helps companies print more efficiently with standard features and software that competitors charge a premium for. So if you're printing more efficiently with your Oki printer, we both win," said Ross.
Oki will be showing at GITEX on the 14th-18thOctober.