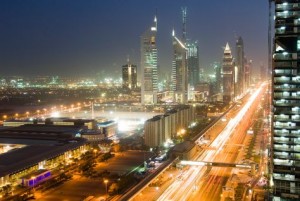 To support the region's strategic growth and meet increasing market demand for digital identity solutions, Keynectis S.A., a French based company focused on IT, has announced the opening of its new office in Dubai, United Arab Emirates.
The core business of the company is to develop and implement PKI (Public Key Infrastructure) and digital signature systems together with related software products, solutions and services. By providing trust technologies and services, Keynectis empowers governments, financial institutions, and businesses to manage digital IDs and make electronic documents and transactions secure, for the benefit of end-users across the globe, representatives stated.
The entity, located in the United Arab Emirates, will be called Keynectis Middle East and settled in the Dubai Internet City. The opening ceremony for the new branch will take place on Tuesday October 16th at 6:00 pm at the Novotel World Trade Centre in Dubai.
"The UAE has become a central location for companies from across the globe and a gateway to the Middle East and Asia-Pacific markets. Dubai and Abu Dhabi, in particular, consistently demonstrate business potential with most international majors setting up their offices and running business operations to reach out to their target audience" said Pascal Colin, CEO of Keynectis.
"With the opening of our new office in Dubai, we will be close to our customers in the region, standing by them to help them be successful in their entire projects" he added.
The Dubai office will operate under the directorship of Pierre Servettaz, formerly VP of Gemalto Middle East.
"Our goal is to increase security and broaden the range of government services available online to ease the lives of the citizens, while optimizing costs. Keynectis' expertise in security software has a proven track record in using innovative technology to pioneer e-government and corporate projects. We are delighted to set up operations in UAE" said Servettaz, now GM of Keynectis Middle East.