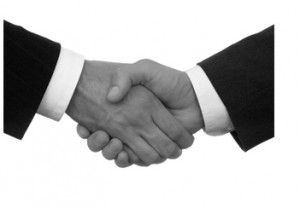 HID Global, a provider of solutions for the delivery of secure identity, recently announced the revamp of its successful Identity Assurance channel partner programme. The company has announced that it is expanding its previous channel offering to expand the success of the global HID partner programme to the Middle East channel market.
The updated channel partner programme, formerly the ActivIdentity Partner Programme, creates unprecedented opportunities for distributors and channel partners of all sizes to further boost their identity assurance product and service offerings, recognise investment in skilled sales and technical resources, and generate new revenue streams, it was reported. This increased commitment to the partner programme in the Middle East, with a focus on the financial, enterprise, healthcare and government markets, will help mirror the success of the Identity Assurance Partner Programme in other regions, the company said.
The revamped Identity Assurance channel partner programme is simultaneously simplified and expanded.
According to the reports, HID Global's Identity Assurance business segment solicited feedback from current channel partners via a survey and the enhancements are a direct result. Enhancements include simplified processes and documents, a revamped and easy-to-use partner portal and channel enablement tools, it was reported. Additionally, channel partners now have increased access to services offering by the Identity Assurance business, knowledge and expertise ensuring the necessary support to build market presence and create new revenue opportunities.
Through the Identity Assurance Channel Partner programme, Middle East – channel partners can offer their customers the combined technological expertise of HID Global and its Identity Assurance solutions, including best-of-breed security solutions for all access points, physical and logical. For channel partners, the programme includes a simplified programme and a series of important support tools including channel enablement tools and product certifications.
Jerome Becquart,VP and GM, Identity Assurance with HID Global, said, "By aligning our Identity Assurance partner programme more closely with the global channel activity of HID, UK channel customers now have a simple set of services to create new revenue opportunities by providing our secure identity solutions and know-how to their customers. This programme furthers our efforts to make it easier for our partners to do business with us and easier for those partners to do business with their customers."
"This revamped Identity Assurance Partner Programme is the first step in aligning the channel programme strategy with the rest of the HID Global family," said Anthony Ball, SVP, Identity and Access Management (IAM) with HID Global. "This furthers our commitment to the channel and provides new revenue opportunities for those partners."