Riverbed Technology has announced updates to its SD-WAN offering Riverbed SteelConnect, an app-defined, cloud networking solution that provides an "intelligent and simplified approach" to designing, deploying and managing distributed networks.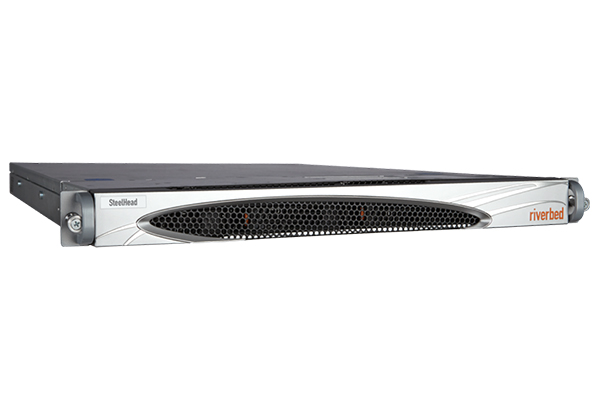 As part of the announcement, SteelConnect now supports complex enterprise environments and "dramatically simplifies" the implementation of large-scale SD-WAN deployments in the data centre with non-disruptive network integration. Riverbed also announced availability of a new line of SteelHead SD models, which combines SteelConnect and industry-leading WAN optimisation into a streamlined single-device solution, providing network-agility and one-click connectivity into Microsoft Azure and AWS for superior app and cloud performance. These announcements follow SteelConnect's tremendous market momentum, in which the Company has surpassed 300 SD-WAN customers and 1,600 online SteelConnect trials.
"In today's cloud era, legacy approaches to networking which are hardware-centric, rigid and error-prone are preventing businesses from moving forward," said Paul O'Farrell, Senior Vice President and General Manager of Riverbed's SteelConnect, SteelHead, and SteelFusion business units. "Riverbed has redefined networking for the cloud with an SD-WAN solution that is application and software-defined, and delivers unprecedented simplicity and agility. The market has responded with hundreds of customers deploying our SD-WAN solutions to date. With today's SteelConnect and SteelHead SD launches, Riverbed is taking cloud networking one step further, with a new integrated offering driven by customer demand, and updates that deliver greater scalability, and superior network agility and cloud performance."
According to the company, the new SteelConnect SDI-5030 Data Center Gateway Appliances simplify the deployment of SD-WAN for large-scale global networks. SteelConnect benefits from integration with the battle-tested Riverbed Interceptor appliance to non-disruptively integrate and orchestrate SD-WAN and WAN Optimisation services into data centre networks, with elastic scale and high-availability to support application delivery across thousands of remote locations.
Riverbed also highlighted that the SteelConnect and SteelHead WAN optimisation work together to exchange application identification and classification information to ensure an end-to-end application-centric solution across the network and into the cloud. The new line of SteelHead SD models (570-SD, 770-SD and 3070-SD) seamlessly integrates SD-WAN and WAN optimisation services into a streamlined single-device offering. By deploying a unified solution combining SD-WAN (SteelConnect) and WAN optimisation (SteelHead), enterprises can streamline and simplify their approach to cloud networking, drive network agility and deliver superior performance for on-premises and cloud-based applications with ease.
SteelConnect, initially launched as an early access offering in April 2016 unifies deployment and orchestration of hybrid WANs, branch networks, and cloud environments, including one-click connectivity to AWS and Microsoft Azure. SteelConnect also enables zero-touch provisioning, allowing an enterprise to set-up a global network and connect to the cloud in minutes, and easy ongoing network management that provides the ability to make network or business/application policy changes with a few clicks of a mouse. Riverbed announced general availability of SteelConnect 2.0 in September 2016 with many new features, including integrated visibility with Riverbed SteelCentral. In January 2017, Riverbed announced a "One-Click" cloud networking solution for secure connectivity to Microsoft Azure cloud networks.