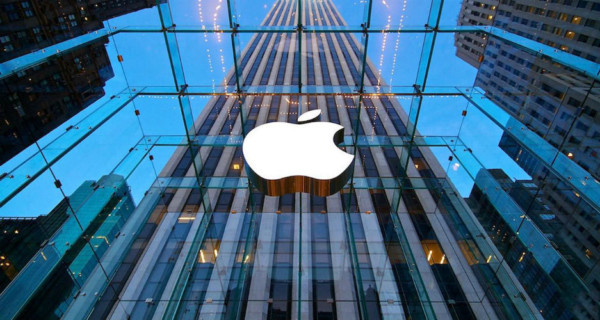 Remember #Bendgate? When buyers of the iPhone 6 Plus found that a thin aluminum phone can warp under stress? Well, if a Wall Street analyst is to be believed, Apple is working to produce an iPhone you're supposed to bend.
CNBC has reported that Apple intends to introduce a radically new iPhone in 2020. It is based on a report from Bank of America Merrill Lynch analyst Wamsi Mohan, which says:
"We expect the iPhones this fall to be largely unchanged for the OLED versions although size changes have proved to be a catalyst in the past. Our checks also suggest that Apple is working with suppliers on a foldable phone (that potentially could double up as a tablet) for launch in 2020."
Mohan gathered this information after meeting with several Apple suppliers in Asia. This isn't the first we've heard of this, either. Korean site The Investor claimed back in October 2017 that LG is supplying Apple with OLED displays for a foldable iPhone.
Regardless, rumours about Apple's product lineup are rarely accurate more than a few months out, much less several years, so any prediction about what the company will release in 2020 is best taken with a grain of salt.
The story behind the story
The idea of a foldable smartphone is one that just won't die. We've heard plenty of rumours about them over the years, and even seen mock prototypes at trade shows. It's easy to imagine all the benefits without being realistic about the many challenges and compromises of a foldable phone design.
Do you want a phone you have to open up when you just want to check your notifications or message for a few seconds, or that you can't reasonably expect to use with one hand? A foldable phone that also has a display on the outside could avoid these problems, but that adds a lot of cost, thickness, complexity, and makes the phone more fragile.
Also, while foldable and rollable OLED displays have been demonstrated many times, we've yet to see one that can handle the expected wear of thousands of folding and unfolding actions. A foldable iPhone would be rather thick in the closed position, as you're doubling up the display and glass thickness, along with internal components like the battery. You can probably forget about putting a sturdy case on a foldable iPhone, too.
Our guess is that, while Apple may be working on a foldable product, it is not necessarily meant to be a new iPhone. There could be a lot of value to larger devices, like the 10.5- or 12.9-inch iPad Pro, folding in half. The display would be better protected, it would more easily fit into a bag or pocketbook, and you could even use it in a half-folded mode that mimics a traditional laptop. And because iPads are not pocket devices that are quickly checked and put away, the drawbacks wouldn't be as annoying as they would on an iPhone.