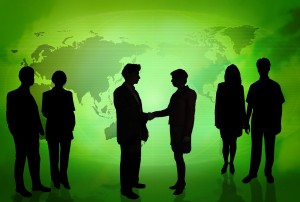 Scope, a prominent systems integrators and valued added distributor in the Middle East, is looking to add new technology capabilities to its systems integration business and expand its distribution line by using GITEX as a platform to meet and sign new partnerships with potential vendors, the company announced.
Through its participation in the Middle East's premier ICT trade show which takes place between 14-18 October 2012, the group also intends to showcase its world class range of solutions ranging from IP Telephony, messaging solutions, network security, cabling services, internet and intranet solutions, to outsourcing, migration and relocation services and software development.
"We have been participating at Gitex for the past four years. The event offers a great venue for Scope to meet with existing and potential vendors, customers and resellers and expose our name and capabilities to the market. Our objectives this year include consolidating our relationships with our existing vendors, discussing strategic initiatives and plans with our channel partners, seeking project engagements with customers and tying up with new vendors", said Fadi AbuEkab, CEO, Scope.
Scope subsidiaries include 'Scope Middle East', the regional value added distribution arm, 'Scope information Systems' for systems integration and 'Data Cell', a newly set up specialised regional software arm of the group. With offices in UAE, Saudi Arabia, Jordan and Egypt, the group has the capabilities to not only deliver turn-key solutions, but also to provide its customers and business partners with high quality services, annual maintenance contracts (AMCs) and service level agreements (SLAs).
The company provides its business partners with best of breed technologies from vendor partners like Blue Coat, A10, Adenin, Kaspersky, Legrand, Splicecom and NSFocus (WAF). The company also provides end user customers with turn-key integrated solutions that meet their commercial and technical requirements based on HP, Microsoft, Brocade, Legrand, Panduit and many other technology suppliers.
SCOPE will be exhibiting in Zabeel Hall, Stand No. Z-K25 at Gitex Technology Week taking place at the Dubai International  Exhibition and Convention Centre between 14 -18 October, 2012.