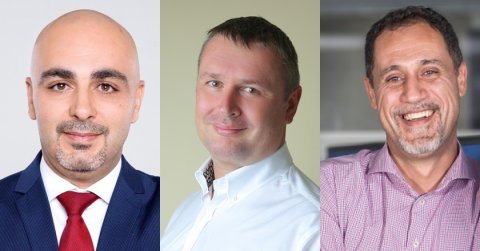 SCOPE Middle East, a regional value-added distributor, has signed a distribution partnership with i-Vertix, a modular enterprise solution needed to manage today's and tomorrow's IT environments.
i-Vertix flexible and scalable technology integrates at all levels of the IT infrastructure with the goal of giving you central oversight over key resources and capabilities.
"We are excited about this partnership, that represents a great milestone for i-Vertix" – says Jochen Platzgummer, CEO of i-Vertix – "Together with SCOPE Middle East we aim to make our offer and our know-how available to all those companies in Middle East that need to simplify and optimise the management of their IT environments, guaranteeing high performance and great user experience. This collaboration allows us to further increase our presence in international markets".
"We are delighted to partner with i-Vertix that specialises in enterprise solutions for the IT infrastructure management, this will help put IT teams in an advantageous position to centrally monitor their IT Infrastructure and efficiently analyse network traffic in real time" -says Fadi AbuEkab, CEO and Founder, SCOPE Middle East. "We are strategically aligning ourselves with great vendors to bridge the gap as well as make our solutions readily available to organisations in the Middle East market. We look at this with great excitement and we trust our ability to constantly provide enhanced services" – Fadi AbuEkab added.
Under this collaboration, SCOPE Middle East will provide value-added distribution services that include creating value through demand generation, efficiency and access to markets through its extensive network of channel partners in the region.
According to Mr. Yazan Jammalieh, Regional Sales Director Middle East and Africa at SCOPE Middle East, "The Network and Security monitoring market is seeing an accelerated growth phase and I believe it is the ideal moment to add i-Vertix to the SCOPE Middle East range of product offerings, this presents an outstanding opportunity for growth for our partners. The initial focus will be to help enable resellers on i-Vertix solutions in conjunction with creating market awareness, visibility for the brand, partnership and pipeline generation".