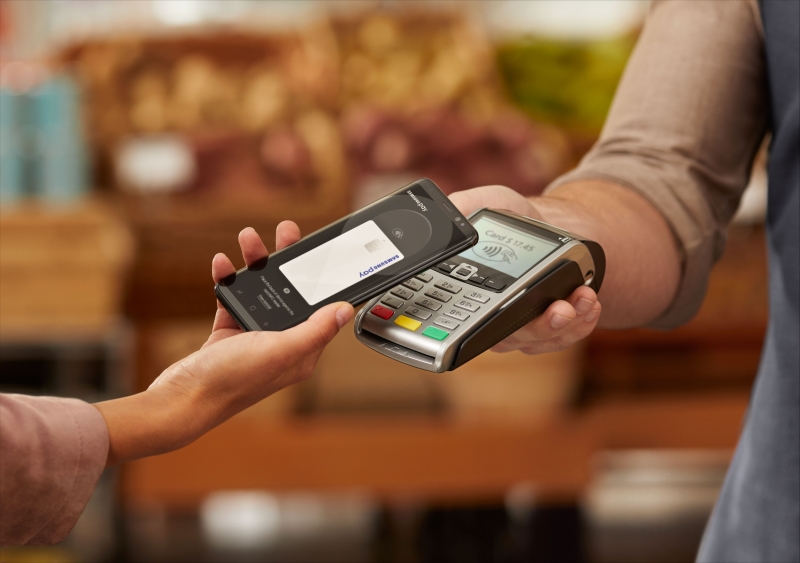 Sharjah Islamic Bank has today launched the use of its Samsung Pay service.
Sharjah Islamic Bank customers, using Mastercard credit, debit or prepaid cards, will now have the option to make payments across the UAE using compatible Samsung mobile phones.
The partnership marks a new addition to Samsung Pay's portfolio of payment networks and banks.
Nabil Abou Alwan, head of retail banking group, Sharjah Islamic Bank, said, "Sharjah Islamic Bank is committed to bringing the latest technology in banking services to its valued customers. Our partnership with Samsung is an important milestone in our digital banking strategy and we are proud to be the first Islamic bank in the region to bring payment solutions on this platform without the need of a physical card.
"All Sharjah Islamic Bank Cardholders who have credit, debit and prepaid cards will be able to take advantage of this new, easy to use and secured technology for almost all their payments at points of sale." Alwan added.
"We are very pleased and excited to have Sharjah Islamic Bank come onboard as our partner for Samsung Pay in the UAE," said Mohammad Gharaibeh, head of enterprise, mobile business, Samsung Gulf Electronics. "The partnership with Sharjah Islamic Bank, alongside our ecosystem of partners across payment networks, banks, retailers and merchants, assures customers that they will be able to enjoy the full benefits of using Samsung Pay almost anywhere."
To make a payment with Samsung Pay, users need to swipe up from the home button, scan a fingerprint or verify with iris scanning and tap the back of the phone on a POS machine.
Samsung Pay is built with three levels of security — biometric authentication, card tokenisation, and Samsung's mobile security platform, Knox, which provides multi-layered protection. In case users lose their phones, the FMM (Find My Mobile) feature enables users to lock Samsung Pay remotely with a pre-set password.