Senior officials of Dubai Smart Office (SDO) have discussed with a high-level delegation from the Federal Authority for Competitiveness and Statistics (FCSA) ways to enhance mutual cooperation between the two entities.
They also analysed how to activate mechanisms and frameworks for joint work between the pair, and looked to explore prospects for building future partnerships that serve common aspirations.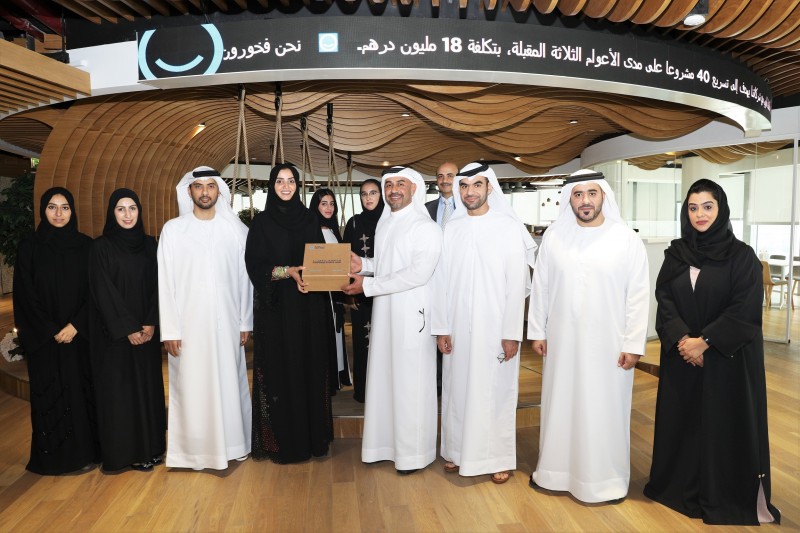 Held at the Dubai Smart Office HQ, the meeting was chaired by H.E. Dr. Aisha Bint Butti Bin Bishr, director general of the Smart Dubai Office, and attended by HE Younis Al Nasser, CEO of Dubai Data Establishment; HE Wesam Lootah, CEO of Smart Dubai Government; HE Abdulla Nasser Lootah, director general of the Federal Authority for Competitiveness and Statistics; and HE Mohamed Ahli, executive director of the Statistics Sector, in addition to a number of officials from both entities.
The meeting reviewed SDO's role in spearheading the efforts to transform Dubai into a smart city. The roadmap and timeframe for Dubai Smart 2021 vision were presented at the meeting and a comprehensive presentation was made to the visiting delegation, explaining the initiatives and projects launched by SDO. The two sides also discussed ways to speed up joint institutional work to achieve the strategic objectives of both institutions.
"Smart Dubai has strategic partners that contributed to more than 137 smart initiatives and 1,129 smart services to the people. Holding such meetings at the local and federal levels underlines the importance of the concerted efforts to ensure the success of the Smart City model and export it to the world," said H.E. Dr. Aisha Bint Butti Bin Bishr. "It also sheds light on the methodologies and strategies needed to put Dubai at the forefront of smart cities, and highlight its position as a global model in adopting and employing modern technology for a sustainable future."
H.E. stressed the need to work diligently and dedicate smart initiatives in all sectors to contribute to sustainable development and achieve the strategic goals in accordance with the vision of the leadership.
H.E. Abdulla Nasser Lootah, director general of the FCSA, said: "The success of our strategy that aims to enhance UAE international competitiveness and modernise the national statistical ecosystem depends on the successful partnership and collaboration of our partners in both federal and local government sector. Our experience with Smart Dubai has always been valuable, as we learn from their innovative approaches and their commitment to achieve their goals and objectives. I look forward to our future collaboration with Smart Dubai on projects that will service the UAE society and brings them happiness and prosperity."