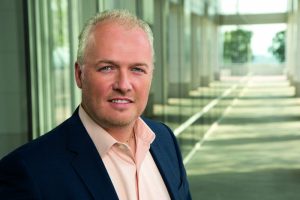 Teradata has announced the release of its new database license flexibility across hybrid cloud deployments at its Universe 2017 EMEA conference in Nice, France.
With portable database licenses, Teradata customers can now have the flexibility to choose, shift, expand, and restructure their hybrid cloud environment by moving licenses between deployment options as their business needs change.
The firm also announced an all-memory update to its flagship IntelliFlex platform, as well as announcing its new IntelliBase platform. The IntelliFlex upgrades are led by a move to all solid state drives (SSD).
Both products are offered on-premises, with IntelliCloud availability also coming soon. Both run the same Teradata database software.
IntelliCloud is the managed cloud offering that provides data and analytic software as a service. It is available with new deployment choices including IntelliFlex, and global public cloud infrastructure from Amazon Web Services (AWS) and later, from Microsoft Azure.
Of the new licensing program, John Dinning, executive vice president and chief business officer, Teradata, said. "Not only is the database license portable across the hybrid cloud options, but so are workloads, enabled by a common code base in all deployments. This flexibility is a first in our industry and means that data models, applications, and development efforts can be migrated or transferred unchanged across any ecosystem."
The new subscription-based licenses come in four tiers, ranging from a free tier for database development to high-concurrency mixed-workload analytical systems, with new bundled features.
All tiers come with the same version of Teradata database software.  This enables the movement of workloads across tiers.  All tiers also come with high-value database features bundled into the license to allow customers to incorporate technologies and build analytical environments.  These features support Columnar, Temporal, Secure Zones, and Row-Level Security capabilities.
IntelliFlex
IntelliFlex, launched in early 2016 and in its third release over the last 12 months, delivers a fabric-based architecture that enables the scaling of processing power and storage to match workload requirements.
"Our customers are experiencing unprecedented growth in their advanced analytics needs and now require massive gains in their data warehouse compute power," said Oliver Ratzesberger, executive vice president and chief product officer, Teradata. "We specifically designed IntelliFlex to meet these demands inexhaustibly. By transitioning to all SSDs we now provide an all-memory appliance capable of delivering up to seven times the compute power per cabinet of our previous product – plus rapid performance elasticity that is simply unmatched in our market."
For entry-level data and analytic needs, Teradata created IntelliBase – a solution capable of delivering a logical data warehouse in a solitary cabinet, with single vendor support.
IntelliBase and IntelliFlex products will be available in Q2 2017. Both products will be available on Teradata IntelliCloud later this year.