Toshiba Gulf has launched its latest innovations in storage solutions, debuting three new products in the market, which caters to photo and technology enthusiasts alike.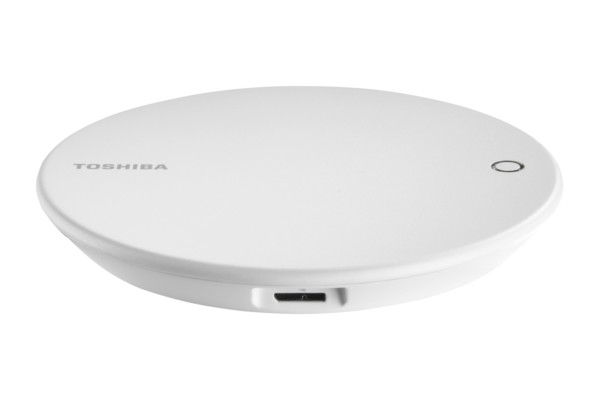 Losing precious data from our phones and other devices can be traumatic and storage solutions from Toshiba vary to suit your specific data storage requirements with smart and easy backup solutions.
The future generations of the FlashAir, an SD memory card supporting embedded wireless LAN communications, will implement "Eyefi Connected" features that the company has been granted the license from US-based Eyefi. Toshiba is targeting the launch of FlashAir with Eyefi Connected features within April 2017.
Eyefi Connected cameras offer a range of features, including the ability to toggle FlashAir radio connectivity on and off and features that prevent camera shutdown during data transfers. Eyefi Connected features are available on over 300 camera models from more than 10 leading camera manufactures, including Canon, Nikon and Sony.
Secondly, the 'Canvio for Smartphone' is a portable storage device for backing up and charging Android phones in a single operation. The Canvio for Smartphone backs up and charges a connected phone in one single user operation, saving important personal data such as photos, videos, music, documents, and contacts. Backups are automatically created each time the smartphone connects without the need for user intervention and after activating this function in the intuitive Android app.
For PC users, the Canvio for Smartphone can still be used as a conventional external hard drive, backing up data via USB Type-A and USB Type-C interfaces. Finally, it can be shared by several devices, enabling multiple users to benefit from data backup and data sharing
"With the rapid shift from PC centric to mobile centric world and zettabytes of personal data like pictures, videos, music, emails are stored on millions of smartphones. User data on the Smartphones are prone to data loss due to theft, water damaged, dropped and broken devices, yet most users lacks interest to back up their precious data on their smartphones regularly," said Santosh Varghese, General Manager of Toshiba Gulf, Storage Products and Solution Division. "Toshiba has launched an innovative 2 in 1 solution that offers simple and easy backup solution for smartphones while charging the phones, which is something that users have to do regularly. By providing charging and storage together, the Canvio for Smartphone gives users a perfect solution to back up their precious data every time the phone is charged."
The Canvio for smartphone comes in a circular white casing and has a storage capacity of 500 GB. The device is supplied with an AC adapter, a USB 2.0 Micro-B cable, a USB 2.0 Type-C cable and a USB Micro-B – Type-A adapter.
The third, and last, product is the TransferJet; the latest in wireless transfer. Toshiba underlined that it is fast and reliable in transferring large files even in crowded areas. Users can plug the TransferJet device to  their mobile or PC, and bring the devices together and send data at 375mbps.