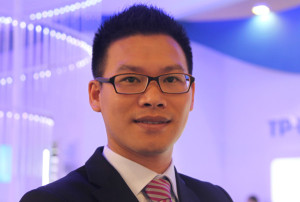 The networking products and wireless solutions provider, TP-LINK has launched a channel partner rebate programme aimed at incentivising and rewarding partners for the business they do with the company.
The rebate programme has been designed to reward all its channel partners based in the UAE market, said the vendor. The rebate programme is open to all its channel partners and will run until the end of fourth quarter this year.
Denny Liang, General Manager, TP-LINK Middle East said, "We want to encourage the partners and draw them closer to us through initiatives that recognise the good work they are doing with TP-LINK. This rebate programme has been designed to achieve that."
Liang added that the company is also running a similar programme in the Kingdom of Saudi Arabia and Iraq. "I like to encourage partners to participate in the rebate programme because this will help them to motivate their sales teams and work closely with the TP-LINK team to grow the business across the region."
Besides the rebate programme, the company is also planning to roll out training on its Outdoor Series and EAP this quarter. "We normally gather partners in our office for training on a regular basis. We believe this is a better approach for us to do as we are able to provide hands-on training with our product specialist on a range of offerings. In addition, this accords our partners, an opportunity to demos and explain in detail the technology, design and implementation of our products in a customer environment," he added.
Liang reiterated that TP-LINK remains committed to developing skills around its technology and product array. "We are not just content with providing training. We have a partner certification component to our training programmes as we believe this is the best approach to develop domain expertise and the much-needed skills in the networking and wireless segment across the Middle East market," he said.