The sixth edition of the World Government Summit (WGS 2018) gets underway today, featuring more than 130 speakers across 120 interactive sessions and over 4,000 participants from 140 countries.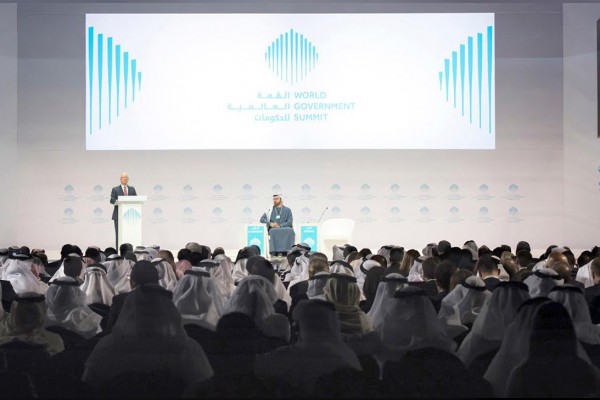 Speakers confirmed to attend the event at Madinat Jumeirah, Dubai include heads of governments and representatives of 16 international organisations.
Mohammad bin Abdullah Al Gergawi, Minister of Cabinet Affairs and The Future, Chairman of the World Government Summit, said that the event "has become a permanent knowledge platform available to all governments and their activities throughout the year".
He added, "Through the World Government Summit, we seek to create new models of international cooperation. The agenda this year reflects the vision of Sheikh Mohammed bin Rashid, and stems from the need to prepare for the future within the framework of global efforts to achieve a common goal, which is first and foremost to build a more stable and prosperous future for mankind".
India has been named guest country at this year's event, and the Prime Minister Narendra Modi will deliver the inaugural speech of the Guest Country on day one.
A special delegation from the subcontinent will then showcase the country's developmental experience in a special section titled From India to The World, which features streams on Technology and Innovation and India's Service Sector. These special sessions will highlight innovation in vital sectors including healthcare, medicine and education.
Highlights are set to include the session on 'Smart Trade, Transport and Logistics Solutions,' which will bring together DP World Group Chairman and CEO Sultan bin Sulayem with Amitabh Kant, CEO of Make in India, to discuss economic development and infrastructure investment.
Professor Klaus Schwab, Founder and Executive Chairman of the World Economic Forum and author of the 2016 book The Fourth Industrial Revolution, will present an opening address on day one titled Key Global Challenges in 2018. French Prime Minister Edouard Philippe will also deliver a keynote speech on day one.
Jim Yong Kim, the twelfth president of the World Bank, will give the main address on day two of the event. Christine Lagarde, the Managing Director of the International Monetary Fund (IMF), will discuss 'Using the Global Recovery to Create a Fairer World' on day one, while the Outlook for Global Trade in a Hyper Connected World will be the topic for World Trade Organisation Director General Roberto Azevedo on day three.
Oscar winning actors Robert DeNiro and Forest Whitaker will tackle the topic of Climate Change, as well as discussing Women and Youth – the Catalyst to Solve Global Challenges.
Crown Prince of Dubai Sheikh Hamdan bin Mohammed bin Rashid Al Maktoum will launch the new edition of Dubai 10X, an initiative announced at last year's event to implement the vision of Dubai as a city of the future by developing practical mechanisms that contribute to enhancing competitiveness, and bringing about a fundamental change in the processes of governing, so that Dubai will be ten years ahead of all the other cities in the world.