The software-defined data centre holds huge promise for the enterprise. Being able to provision services at unprecedented speeds can bring huge cost savings and agility to any business, but CIOs must first overcome a range of hurdles to gain backing for such an ambitious project.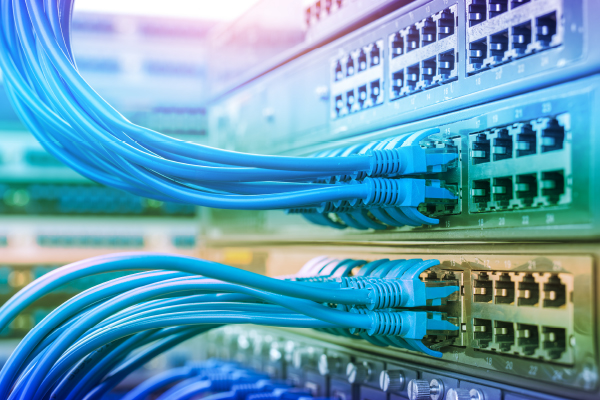 It's many a CIO's dream. The ability to automate the underlying hardware aspects of their IT, to a point where time can be devoted to policy and business transformation initiatives, as opposed to ensuring disparate infrastructure aspects speak the same language. Having the power to provision technology services at an unprecedented pace. The software-defined data centre (SDDC) holds huge promise, and stands to bring greater simplicity to organisations who have the requisite resources.
A few years back, the notion of delivering fully virtualised infrastructure may have seemed a distant dream for the Middle East. However, as more and more enterprises adopt SDDC models, it is becoming increasingly clear that this region is, by and large, ready to see greater adoption levels. The overarching aim of being able to dedicate precise amounts of IT resources to each workload introduces a tantalising concept – that of IT-as-a-service. Achieving this requires an advanced level of integration, says Prashant Jani, Systems Engineer, F5 Networks. "One of the end goals for SDDC is ITaaS, which can be only truly achieved when different elements of SDDC are abstracted, tuned and delivered for performance, availability, scalability and security."
Jani feels that speed is the true name of the game for implementing an SDDC. "One of the key problems in day-to-day operations in today's data centres is full or partial manual participation of different teams like systems, networks and security for achieving certain IT tasks, which for example, could be publishing an application. With an SDDC, this could be orchestrated with minimal manual configuration by having a central control plane for service delivery. This will certainly reduce turnaround times, be more economical and greatly reduce room for configuration errors."
Although the services delivered by an SDDC are simplicity personified, the components driving it face a series of complicated integration challenges, both in terms of technology and process. As end-users' demands for seamless solutions increases, vendors designing SDDC solutions need to ensure their products are in-tune with modern IT demands.
"Over the years, applications have evolved from simply presenting data to being sources of timely information for business decision-making," says Oussama Bachour, Systems Engineering Manager, Juniper Networks. "Applications have advanced from one per server, to virtualised multi-tier models on multiple servers, to highly distributed models on racks of servers, to natively virtualised, dynamic applications that can span entire data centres. SDDC network architectures must adapt to serve these new application models by becoming easier to deploy and manage."
Shams Hasan, Enterprise Product Manager, Middle East, Dell, meanwhile, believes that to ensure precise delivery of an SDDC, technology upgrades alone will not suffice, and that the people and process aspects of IT will need to be carefully considered. "The main area of development needed in our region is probably in skills and culture," he says. "Simply replacing legacy hardware with SDDC solutions is only half the opportunity. Before such a project, the portion of the data centre, or more specifically the impacted workload and IT function, needs to be redesigned and rethought – from technology to workflow – and optimised for automation and self-service."
One of the principle issues surrounding SDDC adoption is IT infrastructure quality. Aside from the all-important platform that can connect all hardware components, these elements themselves need to be of sufficient quality to ensure that an SDDC initiative is worthwhile, with servers, storage and networks all pulling their weight in faster service delivery. Although there is undeniably room for improvement of overall IT infrastructure quality in the Middle East, the region has made sharp progress to make SDDCs a reality.
"There's no doubt that our infrastructure is strong enough to support SDDC adoption," says Rasheed Al Omari, Business Solutions Strategist, MENA, VMware. "What the early adopters have shown is that the hurdle in the migration to SDDC is not the infrastructure itself, but the processes and procedures at the heart of the business that need to be upgraded to leverage the promise of the SDDC."
Al Omari adds that initial skepticism surrounding the topic has transformed into a range of organisations who are willing to put large amounts of IT resources into delivering an SDDC. "We are nearing the end of the early adoption phase and moving towards mass market adoption," he says. "The early adopters fall into one of two brackets: those looking for a competitive edge – typically reduced OPEX and faster time to market, or those seeing growth of such scale that existing architectures can't keep up." The challenges facing SDDC adoption remind him of similar difficulties faced by one of its core components. "It's the same pattern we saw when we introduced compute virtualisation a decade ago and it's a safe bet that we are at the tipping point right now."
When it comes to internal IT operations, few initiatives can really enhance operations to the same extent as an SDDC. With the potential to reduce both CAPEX and OPEX, the ability to provision fresh technology services either for long-term, enterprise-wide initiatives, or for one-off projects stands to bring ease to IT and business operations. Nonetheless, the uninitiated could well perceive an SDDC project as being very time-consuming, with success hinging on a range of technological and procedural factors. It's crucial that chief information officers can articulate the benefits of an SDDC using simple, effective business cases.
Deepak Narain, Regional Presales Manager, MENA, VMware, believes there are a range of deliverables that CIOs must make abundantly clear if they are to successfully convey SDDC success. "There are four key requirements that the CIO must keep in mind," he says. "First, an SDDC must run traditional applications, without re-architecting them, in addition to cloud-native applications. Second, it must enable IT organisations to build on their existing skills in running virtualised IT environments, while providing developers with self-service access. Third, it must enable both on-premises data centres and cloud-based services, with seamless management across both. Fourth, it must securely protect the infrastructure while providing elastic scaling or bursting of services."
Having gained approval from senior management figures, many of the Middle East's CIOs could be forgiven for hastily entering SDDC projects with feverish excitement. Managing this transition with careful investment is a must, Hasan says. "IT infrastructure and operations leaders and CIOs need to weigh their business case and use cases carefully before making investments.  SDDC adoption can be done in a building block approach using flexible converged infrastructure platforms. If carefully planned out these can provide bridges from the traditional infrastructure to the next-generation infrastructure that manifests as huge cost savings and seamless operational transitions."