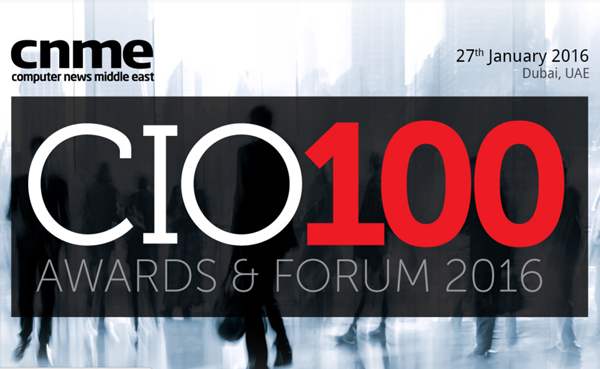 The deadline is fast approaching for CNME's second annual CIO 100 Awards nominations.
CNME's CIO 100 Awards celebrates 100 organisations (and the people within them) that are using IT in strategic and innovative ways to deliver more value to their business.
It honours companies and individuals who have taken a risk on an emerging technology to build better business processes, foster closer collaboration, improve customer relationships and more.
Here's your chance to get the recognition you deserve and share with your peers the technology innovations that have paved the way for your organisation's success!
The CIO 100 honourees will be chosen by the CNME editorial team based on information submitted through the nomination forms. Honourees are not ranked.
For details on the nomination process please go to:
http://www.tahawultech.com/cio100/2016/nomination.php?v=CPI
Deadline for submissions is 15th January 2016.