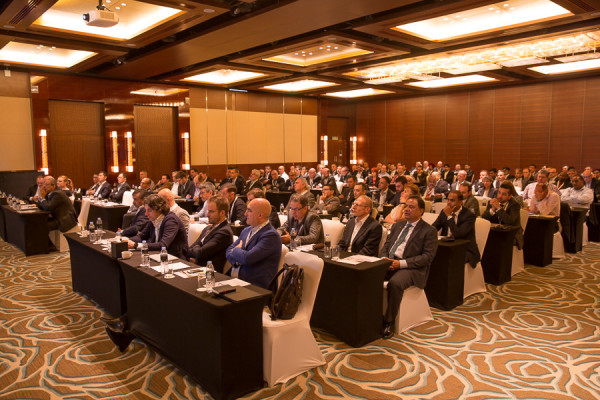 ALE, operating under the Alcatel-Lucent Enterprise brand, recently held its annual regional partner event in Dubai.
According to the firm, the event was dedicated to strengthening and driving growth between the company and its Business Partners. The theme of the 2016 event 'Own it!' encouraged partners to consider how to deliver state-of-the-art technology offerings that meet the needs of today's businesses.
The first two-day event that took place in Dubai in February and was attended by 100+ C-Level executives from South Europe, Middle East and Africa (SE&MEA). These partner attendees shared their experiences with Alcatel-Lucent Enterprise business leaders who in turn emphasised the mission ALE shares with its partners to collaborate and develop innovative offers that generate opportunities for business growth.
During this event, key partners were awarded for outstanding performance in 2015. The winners from the Middle East region included:
New Distributor of the Year: Redington Gulf, UAE
Project of the Year: Intraconsult Telecom, Egypt
Converged Partner of the Year: Al-Futtaim Technologies, UAE
Data Network Partner of the Year: Inter-tech, Qatar
Hospitality Partner of the Year: Intercol Dyarco, Qatar
The UAE roadshow event also celebrated a number of top individuals from the following partners in the lower gulf region for their exceptional sales & technical achievements in 2015: – FVC, UAE; Al Futtaim Technologies, UAE; OHI Telecommunications, Oman; Redington Gulf, UAE; Telephony, UAE; and Tuqnia, UAE. The roadshow will continue with events in Qatar, Kuwait and Saudi Arabia later this quarter in the Middle East.
Moreno Ciboldi, Senior Vice President, South Europe, Middle East and Africa, said, "Customer dynamics are changing, end-users are more demanding, and business decisions are moving towards more service-based models. This year's theme, 'Own it!' is about forging a new path with our partners to pursue profitable opportunities in 2016. Congratulations to all our award winners."
Baher Ezzat, Regional Director, Middle East, ALE, said, "We feel these events showcase our commitment to our partners by awarding some of the key achievers from last year and also provide them with insight into our performance in 2015. Over the course of the two-day event, we conveyed what we wanted to achieve this year and how significant their contribution will be. The event also acted as a platform for partners to provide feedback on how together we can have another year of success."