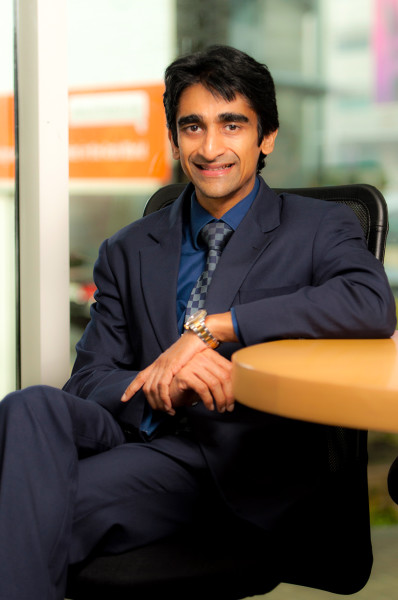 ISIT Storage and Security Networking Solutions (ISIT), in collaboration with SNIA Europe is organising an SNIA Middle East Academy, which will be held on 3rd September at the Sheraton Grand Hotel, Sheikh Zayed Road, Dubai.
Sponsored by leading companies including Dell, Netapp, Hitachi Data Systems, Mindware for Symantec-Veritas, VEEAM and Purestorage, all members of SNIA Europe, the event is targeted at end-users such as IT/ data centre managers, heads of operations, heads of infrastructure, storage, backup and data centre specialists.
The Academy will comprise a full day of SNIA educational content-focused programme discussing key storage and data centre topics including:
Software Defined Storage – Meaning and Value
Case for flash storage – how it can benefit your enterprise
Best practices for storage security
Participants will have the chance to get top insights from experts and industry leaders like Mahesh Vaidya, Chairman, Middle East Committee, SNIA Europe and CEO, ISIT; Ossama El Samadoni, Vice Chairman, Middle East Committee, SNIA Europe and Director, Storage Solutions, Dell; Andrew Mason, Chief Technologist, Middle East & Pakistan, Hitachi Data Systems; Amer Chebaro, Regional Director Gulf and KSA, Symantec-Veritas; Mo Dualeh, Regional Sales Manager, Middle East and North Africa, Purestorage; and Mike Kiernan, SE Manager, Middle East and Pakistan.
"The 'SNIA Middle East Academy' is a timely event that looks towards increasing both awareness and knowledge on the significant role that storage and data centres will play in the future," said Mahesh Vaidya, CEO, of ISIT and Chairman of Middle East Committee, SNIA Europe. "With the advent of IoT, Big Data and Cloud, traditional storage methods will not be able to keep pace with the growth in data and complexities in storage needs. Companies in the Middle East have to implement efforts in ensuring the correct storage strategies are in place—avoiding the risk of being overwhelmed with so much data in the future."
The programme promises to deliver top contents from SNIA's extensive tutorial programme as well as local market experts and insights from sponsoring vendors on the latest technology and market trends. Attendance at the Academy is free to end-users and qualifying channel companies.