A recent study by IDC has predicted that Australian businesses will avoid $9.7 billion in costs through the year 2020 with the help of virtualisation.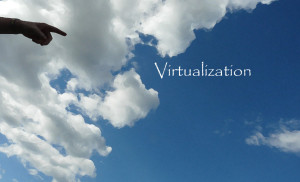 The VMware sponsored report, titled The IDC Server Economies Index, found that virtualisation has so far aided businesses in reducing $3.5 billion in costs between 2003 and 2012.
According to IDC Australia research director, Matt Oostveen, the number will increase by more than $6 billion by 2020. "Australia is known globally as a leader in the uptake of new and disruptive technologies, and with virtualisation it is no different with data showing Australia being one of the world's most virtualised countries," he said.
The saving of $9.7 billion by 2020 is broken into $4.5 billion in server spending avoided, $1.6 billion in reduced power and cooling costs, $58.5 million in decreased floor space costs, and $3.4 billion in cut down server admin costs.
"The saving to the environment is very significant, with some 6.4 million tonnes of carbon dioxide emissions from 2003 extending to 2020," Oostveen said.
When it comes to Asia-Pacific as a whole, Oostveen said the savings are expected to total $106 billion across eight countries by 2020.
Local pioneer
VMware A/NZ vice president and managing director, Duncan Bennet, said the research is one of the ways the vendor is commemorating its 15th year anniversary as a company, which was founded in Palo Alto, California in 1998.
"We are looking back and celebrating a significant milestone for VMware and we have quantified our company's achievements in helping customers avoid billions of dollars, which can be put to use in building out next generation IT programs," he said.
VMware entered the Asia-Pacific in 2003, which Bennet said made it the first company to be a player in the local virtualisation space.
"VMware remains focused on leading the industry into the next era of IT, and the software-defined datacentre is the future of the datacentre," he said.