Avaya Engage, held at Atlantis, The Palm, from 5th-8th December, gathered company executives, industry leaders and key decision makers to discuss how the company's technology solutions are helping customers and partners achieve their digital transformation objectives.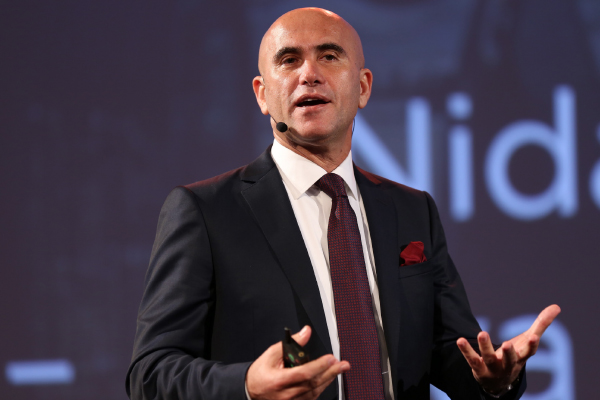 With the objective of exploring different key technology trends and opportunities in today's digital business landscape, the four-day event gathered over 1,300 customers and partners from 70 countries across the Middle East, Europe, Africa and Asia-Pacific, bringing the firm's technology and partner forums under one roof.
Farid Farouq, director of IT, Dubai World Trade Centre, kicked off the annual gathering by sharing an overview of the different innovative accomplishments that Dubai has achieved over the last few years. "Dubai has been characterised by constant change, led by the vision of our leader, His Highness Sheikh Mohammed Bin Rashid Al Maktoum, Vice President and Prime Minister of the UAE and the ruler of Dubai," he said. "HH has enabled us to think big, and be bold in every government initiative that we come up with. The emirate prides itself on having ready infrastructures and platforms to support further growth and innovations of various industries."
Farouq then highlighted that among the key qualities that Dubai has is its commitment to leveraging technology to improve the efficiency of its government services. "I have received excellent feedback from several multinational companies operating here in the emirate," he said. "They are extremely happy about how easy and efficient our visa processing is, and I believe that's very important in further developing Dubai and attracting more business here. That's just one example of how technology is playing a key role in the continuous growth of our nation."
Next up was the keynote presentation of Nidal Abou-Ltaif, president, Europe, Middle East, Africa and Asia Pacific, Avaya.
In his presentation, Abou-Ltaif emphasised the need to deliver differentiated experiences to encourage customers to establish loyalty and confidence to an organisation in the digital era. "In today's digital business world, just about every organisation, company and industry sector has access to digital technologies – the gap now is between the 'haves' and the 'have mores': those that are already equipped with digital capabilities and have remained stagnant versus those that are using their digital capabilities more effectively to further innovate and transform their operations," he said. "We are witnessing a new digital divide: the DX divide."
He further underlined that organisations need to ensure that digital transformation (DX) projects are supported by the workforce, and that workers have the right training, tools and technologies to properly implement them. "Companies also need to understand that DX projects are extremely complex, and involves change at all levels of the organisation. Accordingly, organisations need to be aware that these can't be delivered alone, or by a single vendor, and they should create an open environment to drive innovation."
He added that organisations need to "democratise" digital transformation. "A top-down from the boardroom approach won't work if it doesn't engage the people it is supposed to help," he explained. "DX projects should be: user-defined, bringing together customers, employees, and partners; and platform-driven, with organisations creating an ecosystem for innovation. As an ICT company, we are committed to helping organisations achieve their DX objectives. We promise to work closely with our customers across different industry verticals to help them achieve their goals."
During his presentation, the Avaya EMEA President also dispelled the negative rumours regarding the company's financial uncertainties. "Avaya's primary focus is taking care of and continuing to serve its customers, partners, employees. Our Q4 2016 financial results have been very positive, and it is business as usual at Avaya."
Abou-Ltaif put the spotlight on the success stories of two of its customers: Emirates NBD, whose customer-centric strategy and DX initiatives enabled them to deliver superior customer experience. The bank also successfully embraced technologies like analytics and artificial intelligence (AI) to create the blueprint for banking in the future.
Meanwhile, dnata embarked on a DX project using Avaya Private Cloud Services (APCS) to create a seamless, personalised experience for its customers and partners across every communication platform in the customer journey.