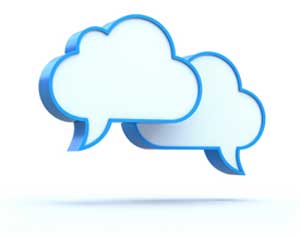 The move to hybrid cloud can give CIOs the opportunity to evade the security concerns which act as a barrier from cloud adoption. It can save the associated costs of on-premises resources and bandwidth. Retaining control of data and applications, and reassurance of data availability and security are huge positives that come with the move, and the need for greater elasticity, agility and speed are key drivers.
To achieve these goals, a seamless shift between public and private models is a must. "The hybrid approach allows a business to take advantage of the scalability and cost-effectiveness that a public cloud computing environment offers, without exposing mission-critical applications and data to third-party vulnerabilities," says Suraj E. Chandanani, Solution Architect, Gulf Business Machines. "In order to successfully deploy a hybrid cloud model, the focus should always be on minimising change as one moves between the public and private clouds. No matter how similarly public and private clouds are matched, design differences will inevitably exist. The greater the differences between the cloud environments, the more difficult it will be to manage multiple clouds as a single entity."
"It is important to offer the same platform for on-premises deployment, public cloud or hybrid cloud deployment," says Lizardo Espinosa, Director, Product Marketing, Communications Solutions, Alcatel-Lucent Enterprise. "This allows enterprises to deploy any kind of cloud architecture or do a stepped approach from CPE to cloud while maintaining the same user experience. From a technical standpoint, organisations can reduce training costs since they are using one unified platform." In essence, the greater the agility between the clouds, the greater the control.
Forward planning is crucial in any new venture, and when it comes to building a hybrid cloud it is especially key. Initial CAPEX and ongoing OPEX costs need to be factored in, and aligning the cloud model with the organisation's needs is a must. The recipe for success lies in a clear expectation of financial return and performance characteristics, and how the hybrid cloud will bring business value. This can be achieved by weighing up the strengths and weaknesses of each cloud platform based on what the organisation needs.
"The planning process should include a detailed IT portfolio analysis, selection of appropriate cloud platform, data centre migration, application migration and application and product deployment," says Mahesh Venkateswaran, Executive Vice President, Emerging Business Accelerator, Cognizant. "The deployment must be followed by ongoing monitoring and management of the cloud environment to ensure efficient, effective and secure delivery of services."
In order to achieve the reward of agility, CIOs have to find a way to connect the two clouds; to create an infrastructure that enables flexibility for a transition across different cloud models. Transparency is key from the point of view of the user, and a bridge must be built between them and the IT department.
"CIOs need a mechanism to easily transport computing loads between environments, creating the flexibility to host applications and services as needs change," says Anup Gopinath, Sales Manager, Cloud People. "For example, you can start a project leveraging a public cloud to gain the advantage of speed and flexibility, but move that project to the private cloud when it's time for roll out, intense scalability and intricate disaster recovery options."
"For enterprises seeking to start with their own hybrid clouds, there are many entry points to the process of cloud adoption," says Den Sullivan, Head of Enterprise & Architectures, Cisco Emerging Markets. "How they move through the process, what applications and workloads they deploy to the cloud, what technologies they use, and the order in which they move services to the cloud may differ greatly from the approach of another organisation."
Service Level Agreements are an essential part of hybrid cloud adoption, and will often define a lot of its aspects. Omar Alsaied, Middle East Carriers Sales Director, Ciena, is wary of this, "To build a seamless hybrid strategy CIOs need to consider a number of factors: the SLA requirements of the application; the physical location of the cloud data centre; and the performance, reliability and bandwidth of the WAN network," he says. "As the move to the cloud becomes more widespread, the distinction between public, private and hybrid clouds will become driven more by the SLAs than by the service itself."
In most cases, hybrid cloud deployment is a case of harnessing existing infrastructure, and using that as a starting point for what follows. "A Hybrid Cloud is often a function of building upon and improving what you already have—in this case, it's a matter of adding public and/or service-provider cloud tiers to your on-premise data centre,"says Ahmad Muammar, Systems Engineer Lead, Gulf and Pakistan, EMC.
Konstantin Ebert, Director Middle East, Eastern Europe and Africa, NetApp, appreciates the importance of tailoring a hybrid cloud to the individual needs of each organisation, "When deciding to migrate to cloud storage, it is important to understand your business needs and then match them to the type of cloud that will best service them," he says. "Deciding which cloud model to use depends on various factors such as workload type, application pattern, user cost, event-based composition, or dynamic composition where the application workload could leverage both private and public clouds."
There are several barriers to widespread hybrid cloud adoption, namely latency, the geographical location of data centres, and security concerns. "Latency and bandwidth are major considerations in any form of public cloud services, either as public cloud or as hybrid clouds," says GBM's Chandanani. "High latency has a direct impact on application performance and hence the productivity of an organisation. However, when it comes to looking at public clouds, organisations are currently very wary about security and control over their data, and this is ultimately the principal barrier for public cloud adoption today."
Jim Plourde, Vice President, Software-as-a-Service, Infor, believes that housing data closer to home is the answer, "Latency can be mitigated by leveraging cloud regions that are in closer proximity as well as leveraging solutions built on web technologies that are less affected by latency," he says.
With the Middle East facing a unique set of challenges in terms of cloud requirements, the decision of choosing regional or foreign providers is not always clear-cut. With heavier regulation on telecom regimes, higher connectivity costs and cross-border data inspection, connectivity to international cloud providers is expensive, and has a high degree of latency. Nevertheless, there is a reluctance to house data outside the region, and housing data within the Middle East is often mandatory for certain organisations. While global players bring the advantage of scale, there is always the worry that they are not flexible when it comes to Middle Eastern standards.
"The decision entirely depends on the size, type and industry of the enterprise," says EMC's Muammar. "For instance, an SMB enterprise looking to leverage a public cloud network for emails may turn to a global service provider like Google or Microsoft, while a larger enterprise with more mission critical applications and data, like in the case of a large bank or healthcare provider, they may prefer a local provider who complies with local rules and data regulations and is able to grant a greater degree of trust."