Vahé Torossian, Corporate Vice President, Worldwide Small and Midmarket Solutions and Partners (SMS&P), Microsoft, on how partners should stay relevant in a cloud-driven ecosystem.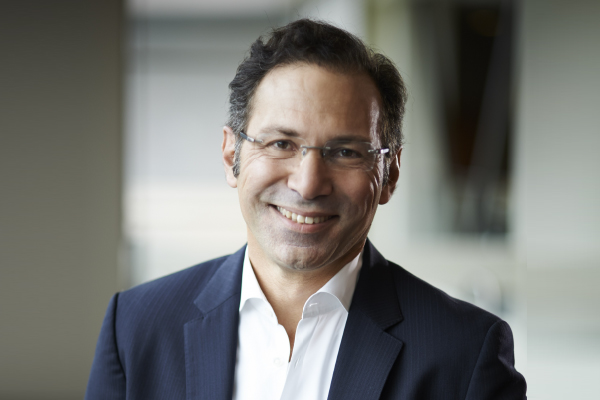 Where does the region stand in terms of the cloud transformation?
Cloud has demonstrated to be one of the major fuels for SMB dynamics, both in terms of growth and competitiveness. Also, it compels our partner ecosystem to transform and evolve to deliver more value and solutions to customers. With 2020 around the corner, the region is a high growth marketplace. Today there are approximately 70,000 SMBs in the UAE with around 1500 partners. If I look at the products that the partners are taking to market, in terms of cloud adoption or competencies, it is one of the most promising places in the world primarily because for the first time, cloud not only helps you bring value and create in-country but also helps to export your IP. This is something which was difficult to do for an SMB or a partner before. Now we have these keys that are opening new doors.
Who are the early adopters of cloud solutions within the region?
SMBs have been the fastest adopters today because they are the ones who benefit the most out of these new technologies. If you think about the cost it takes to have your own local IP activities or the infrastructures to maintain it and when you think about the cost of the CAPEX versus the OPEX, in case of a crisis or a political change, the opportunities to provision or de-provision depending on the activity is a unique advantage for SMBs compared to big corporations.
Also in the UAE, (probably in other places too, but more in UAE), the younger generation prefer working with companies that have modern environments. I can see that being more mobile and flexible at work are aspects the new generation wants to have when it comes to employment. Considering that SMBs are aligned with the aspiration of 2020, the market is quite promising. In the last 18 months, we have acquired more customers in cloud than in the last five years.
What are some of the concerns around cloud that are unique to the region?
When it comes to the flow of adoption of new technologies in cloud, one of the first questions is always about whether the data is going to be secure. How should the policies be redesigned to ensure the data remains private and safe? These are always the questions that stem from a psychological stand point wherever you are in the world. But very quickly, customers realise that it is safer in the cloud than having the data at their desks, especially in places, which are prone to natural disasters.
This is why we have built the notion of commitment and trusted cloud around the four critical principles – security, privacy, transparency and compliance. We need to be absolutely compliant to the local regulations and requirements from government. We have been clearly establishing these four principles, which also make SMBs trusting to adopt more solutions. We believe this is a unique value proposition compared to any competitors in the marketplace.
How can partners stay relevant in a cloud-driven environment?
Staying 'relevant' is true for both partners and for Microsoft. We are a big corporation and have been successful for many years. But to stay successful, you need to stay relevant. And to stay relevant, you need to think differently and drive your destiny. For this, one needs to reflect on purchase behaviour and analyse where the value is. Traditionally, the partner ecosystem has been transaction-oriented. Where the cloud value is going to be increasingly important for partners and customers is when a partner is going to be able to have their own intellectual properties, or their own application or their own marketplace. This way they will have the ability to not only transact but also to offer multiple applications and services, giving the customer far more value from the relationship.
This is why we created Cloud Solution Provider programme, which has got positive response from partners. And many of them have said, "To be relevant in the future, give us tools or platforms that give us the opportunity to sell to our customers the applications that we have, but also give us the opportunity to build our customer on our own." This way as the relationship goes by, the partner can increase his value offering and the more value he demonstrates, the more likely the customer remains on his platform.
The next step for us is to connect all our marketplace, including the universal application store to our partners. And the other aspect is to make it even simpler for partners. To ensure they have a 360 degree view of customers and is in a position to add more value.
What do you believe is lacking currently in the regional channel market?
I think what is lacking is courage and conviction. It is not easy to step into a new area when you have been doing one kind of business successfully for many years. But it is important to consciously move on and keep up with the evolving trends, otherwise the market will do it for us. My message to partners is to drive their own destiny.