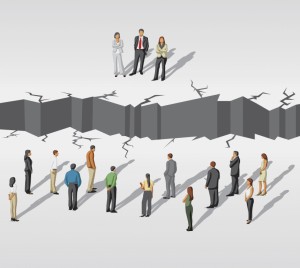 The noticeable gap between the IT skills needed and those that are currently available in the market got Pallavi Sharma talking to two prominent IT companies in the region to find out how they are working towards addressing this worrying issue.
The world of technology is best described by two mutually inclusive words 'change' and 'obsolescence'. While enterprise needs from IT and the necessary investments to address those very needs continue to evolve to enable innovation and business enablement, the skills that were needed five years ago to maintain a robust IT infrastructure are no longer enough.
Many a times, end users point to the lacking IT skills sector in the region as being significantly detrimental to an organisations ability to justify the ROI of these technology investments. While there are times when organisations lack the human expertise to deploy the most promising solutions; other times the human resources these companies do have don't possess the adequate skills needed to maintain the infrastructure or deployment so as to realise its maximum potential.
With significant growth in Middle East IT investments, this situation is obviously one to be concerned about. What we discovered was the vendors in the region have already begun partnering with Universities and other educational institutions to help even out the situation.
Huawei Technologies initially established a partnership with the Higher Colleges of Technology (HCT) in the UAE approximately four years ago. HCT is a community of more than 19000 students and 2000 faculty members spread across 17 different campuses throughout the UAE offering courses ranging from business and applied communications to engineering technology and computer and information science.
"Over the years we have built a mutually rewarding partnership with the HCT network by initiating new programs and sharing expertise on technology application. We have found the quality of education offered at HCT to be of an extraordinary high level, and the students to be extremely motivated in their educational pursuits.  Whether it is the enhancement of teaching, research, or resources, the HCT network has been a fantastic place for us to contribute in supporting the next generation of ICT professionals in the UAE," says Lv Jun, GM, Huawei, UAE.
Jun added that with its partnership with HCT, Huawei Technologies aims to contribute to the growth and sustainability of the region's burgeoning IT industry.
"According to consultancy and investment firm Delta Partners, the value of the ICT market in the Middle East, Africa and South East Asia alone is expected to grow by $60 billion in the next two years—reaching a value of $228 billion in 2013. This is one reason why we actively participate in initiatives such as the HCT  Foundation's 'HCT-100' that looks to support excellence in student learning through the continued enhancement of teaching, research, and  development resources, as well as direct financial support for those in need," Jun adds.
Like Huawei, EMC began discussion's with universities to bring the EMC Academic Alliance to the Middle East in 2009. The EMC Academic Alliance has aready educated more than 80,000 students since its inception in 2007 and is active within 750 colleges and universities across 50 participating countries, according to EMC representatives.
According to Joachim Worf, training manager, EMC education services, EMEA although EMC began initial talks of bringing the alliance to the region more than two years ago, the programme implementation across educational institutions began only in 2011 first in Egypt and then in the UAE.
"We recently signed an MOU with TECOM and DIAC to extend the program to the universities under DIAC that offer one-of-a-kind IT courses.  Both TECOM and DIAC showed a great interest in the program to extend the specialised IT knowledge to the UAE students and accelerate their understanding of the latest IT trends. At present, EMC also offers a permanent hiring opportunity to the top performing candidate across the programme in the UAE," says Worf.
Through this partnership with TECOM, EMC began working with eight prominent universities representing 11 countries. EMC provided all the materials required and even focused on training faculty on the right curriculum at no cost to the schools and universities. The alliance also offers internships at various EMC facilities across the globe and recruitment opportunities for graduates of the program, according to Mohammed Amin, EMC senior VP and regional manager for Turkey, Middle East and Emerging Africa.
The crux of the matter
Every year Huawei selects a few eligible Emirati students from various HCT campuses in the UAE and takes them for a week long training session to the company's global headquarters in Shenzhen, China.
This year 10 students from HCT Fujairah were selected for the training session conducted under the broad theme of 'data and telecommunications' and consists of  three classroom modules as well as topical courses, practical labs and "onsite" visits—each supported by a combination of readings, hands-on workshops and team challenges (see box out)
"The  programme aims to ensure that aspiring students have access to the right technical knowledge and real-life experience to complete their degrees and find fulfilling jobs after graduation.  Each year the program's coursework is designed by Huawei and HCT after careful evaluation of the participants' skills and requirements, ensuring added value relevant to their individual career goals.  In this way we offer the highest quality programme that is tailored to each and every student," he says.
"The combination of classroom and on-the-job training modules cover a range of technology subjects from cloud computing to global antenna programming and LTE research. New adaptations are made as per the interests of the students, their coursework, and the resources available during that time.  Most of the activities are actually run through our Huawei University campus, which at any given time has a full-time staff of experts in addition to visiting professors and developers.  We try our best to leverage such opportunities as part of this annual program," adds Jun.
Similarly, the EMC Academic Alliance offers unique 'open' curriculum-based education on technology topics such as virtualisation, cloud computing, big data analytics, and information storage and management.  "The 'open' curriculum focuses on technology concepts and principles applicable to any vendor environment, enabling students to develop highly marketable knowledge and skills required in an evolving IT industry. The alliance offers four courses, each about 40 hours in duration including information and storage management, cloud infrastructure and services, data science and big data analytics and backup recovery systems and architecture," Worf says.
He adds, "These courses offer the students knowledge that will prepare them to plan, deploy, and manage today's complex IT infrastructures and unleash the power of Big Data. In addition to taking the course, the students have the option to pass the industry-wide acknowledged EMC Industry Standard Professional certification which is also open to EMC employees, partners and customers."
Worf believes that the fact that EMC follows the 'open' curricula or vendor neutral approach to its education services combined with the faculty readiness seminar that is aimed at training staff who ultimately teach the students of the alliance together make this opportunity different from those offered by others.
Getting it right
Jun says that the students involved with the Huawei programme need several years of further study before they can apply for jobs within the industry but the company chooses to reach out to students' midway through their educational development to sharpen their focus and help them decide on their area of specialisation for post-graduate degrees.
"We have a broader role beyond providing a formal education. We at HCT aim to build the students emotional and intellectual maturity to learn. This partnership gives students an opportunity to experience and understand Chinese culture while helping them absorb the operations and pressure associated with working in a technologically-advanced multinational company. When travelling away from their home country, students are encouraged to learn to manage time and travel within budget allowances. By creating group-oriented modules and classes, students also learn to function within a team environment and acquire the necessary soft skills needed to lead and manage a team," says Dr. Dave Pelham, director of HCT Fujairah.
EMC follows a similar approach. "The enrolment and selection process for the students is handled locally by the university.  The universities decide in which year of study they wish to introduce the classes and how many while also deciding on whether to make these classes elective or mandatory. We always recommend that this course is taught to the third year to ensure that have accumulated enough knowledge on the basics of IT," says Worf.
While Huawei Technologies is focused on its partnership with HCT, EMC is working towards extending the EMC Acadmic Alliance to encompass other eligible universities in the region.
"Most of our regional training programmes place a great emphasis on collaboration with the individual educational institution.  As such, the programmes that we develop are usually distinctive to those student's needs and are not widely replicable. This kind of work-study experience is what we tend to value as a company when we look at the CV's of fresh graduates.  It's testament not only to their industry knowledge but personal ambition," says Jun.
EMC's Worf says, "Our aim is to reach out to as many universities as possible to develop a much bigger pool of talent that will then be available to EMC and all the companies in the local ICT market. The EMC Academic Alliance is allowing us to reach out to the youth to prepare the future IT professionals for successful careers in the new and constantly changing information and communications technology (ICT) industry." says Worf.
Worf adds that an IDC Whitepaper from June 2011 evidences the need for more partnerships focused on technology education both in the region and across the globe.
"While the study highlighted that data will continue to grow by approximately 44 times by the end of the decade, IT staff will grow by less than 50%. This fact in itself, will heighten the need for courses like the ones EMC has to offer at no cost to the students or faculty," he concludes.
With more vendors offering opportunities for IT education and training and more educational institutions focused on delivering ICT courses in and around the region, in due time, end-users will have a little less to worry about.