Industry experts explore the Internet of Things (IoT) prospects in the channel community as the number of connected devices is expected to explode by the year 2020.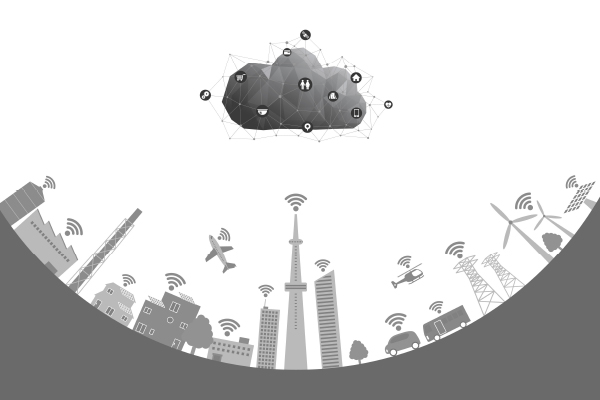 Internet of Things (IoT) technology is fast revolutionising organisations across verticals. And as increasing number of regional enterprises realise the importance of moving towards digitalisation, IoT plays an even bigger role in enabling this transformation.
To understand exactly the enormity of what we are dealing with, let's take a look at recent figures. IoT devices will include more than 6.4 billion connected objects in use by the end of this year, which is a 30 percent rise from 2015, as per a Gartner report. This number is predicted to further grow exponentially by 2020, where the research firm expects IoT market to include 20.8 billion things
"The growing number of IoT deployments across the region cannot be missed as more e-services are introduced by governments with a significant focus on Smart Cities. Most firms now understand that digital is the way forward. With high Internet and smartphone penetration in the region and more smart services emerging, we can expect to see IoT expanding further," says Fadi Moubarak, Channel Leader, Avaya International.
He further adds that customers are also increasingly embracing IoT and smart connectivity in order to continually innovate.
"The future of IoT in the region will be towards creating environments that empower communities with always-on connectivity to the things that matter most, and the convenience that it brings."
Shadi Salama, Channel Leader, Middle East Theatre, Cisco, says, "The oil and gas industry is probably one of the most advanced users of IoT technology with new production platforms containing more than 30,000 sensors, connected through a sophisticated central control and data management systems.
"Telecom companies have realised that the IoT revolution holds for them the promise of new found revenues in connecting the projected 50 billion things. The number of cellular machine-to-machine connections grew 28 percent in 2014 and is estimated to reach to 1 billion connections annually by 2020."
Customers across verticals are definitely picking up their interest in IoT, however it still remains in nascent stages. And this is where channel partners can play a vital role.
According to a recent research done by Cisco, enterprise IT and business decision-makers revealed that their top three challenges with implementing IoT initiatives in their businesses were security of business data, standardisation of IoT infrastructure and compatibility with business systems and cost of implementation.
These challenges can become avenues of opportunities for the partners.
Salama adds, "In the IoT space across the Middle East, the most opportunities for partners lie in vertical skills and integration."
Agreeing, Marwan Khoury, Regional Marketing Manager, Axis Communications, adds, "Knowledge-based approach combined with a customised solutions offering can help partners to narrow down on the opportunities in the IoT space and identify what works best with each individual business."
Partners who can offer value-based selling will be the ones who can differentiate in the IoT market. But it is critical that partners have an understanding of not only the IT requirements but business outcomes as well. Customers are looking for partners who can be their advisors and consultants.
"The incorporation of this method of selling is a process that will not only show value in the immediate short term, but will also differentiate partners as they expand into new solutions and new verticals," says Moubarak. "Service providers need to provide their customers with a digital customer experience – so they need to digitise themselves internally and the services they offer to the market. Internal digitisation includes things like providing an omnichannel relationship between them and their customers in dealing with tickets, service requests and so forth, and they also need to look at the services they provision to the market."
For channel partners to be true consultants to customers, they need to develop niche skillsets and regularly update themselves on the latest happenings in the market. Partners should be in a position to recommend what is required or lacking from a technology perspective for customers' businesses to advance in the competitive marketspace.
"It is the responsibility of vendors to continuously bridge the gap through trainings and certifications. Whether it is a large organisation with a solid IT team, or smaller customers with limited or no in-house technology support, we work with our partners to transform the conversation from products and discounts led selling approach to value and outcomes based one," Moubarak adds.
Salama says the people best suited to lead the transition of IoT into Internet of Everything (IoE) are those with fundamental networking experience.
"That is because they are equipped with the knowledge to build the bridge from network infrastructure to the application environment. Training current IT employees is half of the battle. The other half of the educational battle is to prepare youth from the beginning to understand the network and its underlying connection to everything," he adds.
He says it is mandatory for IT companies to work with universities, secondary schools, networking academies and learning partners to develop curricula to ensure upcoming talent is well prepared to understand the functioning of the network and how it makes IoE work.
"Beyond understanding network deployment and operation, those at the forefront of the change will be taking the network in new directions, using 21st-century skills in the process: critical thinking, complex problem solving, data analysis, and communication and collaboration."
According to Moubarak, as public and private organisations begin to realise an immediate return on their investments, the industry will see an increasing rate of adoption of IoT solution deployments across the region.
An IDC research reports that organisations in the Middle East and Africa will invest more than $6.6bn in IoT hardware, software, services, and connectivity this year, which is expected to cross more than $14.3 billion in 2020.
With varied and numerous prospects present in the market, the channel partners need to be focused and have clear objectives to emerge as a winner in the IoT space.