Reseller ME investigates how building on professional services can help with partners' profitability.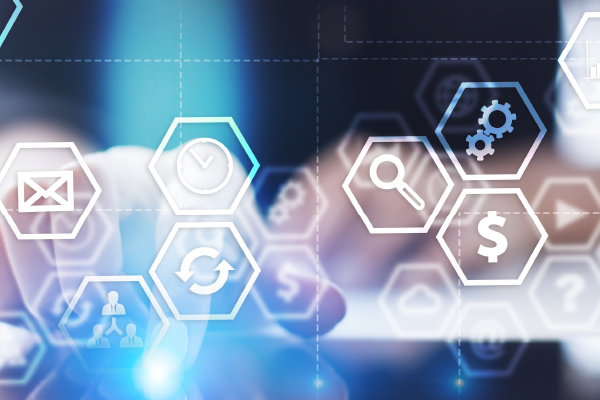 In a cut-throat business environment where partners are struggling to make adequate margins, it is necessary to expand the business to developing market approaches such as services.
Research firm Gartner predicts governments in the Middle East and North Africa to spend $11.7 billion on IT products and services in 2016, as per its latest report, which includes spending on internal services, software, IT services, data centre systems, devices and telecom services.
As regional organisations are looking to reduce costs and are moving towards digitalisation, it is the most ideal time and opportunity for channel partners to step up and play an important role in this transformation. As vendors continue to expand, they are in need for consultants who can be trained on their products and solutions to offer comprehensive services to customers.
Mike Beason, Vice President, Professional Services, International, Epicor Software, says, "These consultants provide value to customers through the implementation of our new products and the extension of existing systems with new modules, customer specific reports, forms and integration with existing and new third party systems.
"The need within the market to manage overall implementation costs creates opportunities for our partner network to develop both on-shore and near-shore professional service capabilities to service the market and create greater intimacy with customers which in turn drives future opportunities for additional license and service revenues."
Professional services can significantly increase a partner's profitability, says Lorenzo Lumassi, Vice President, Dell EMC Global Services, Turkey, Eastern Europe, Africa, Middle East and Russia.
"The reselling of products provides good margins, but our partners consistently tell us that the real profitability comes from the reselling and delivery of services to customers. At Dell EMC, we provide partners with a choice in how they choose to include services. They can easily resell Dell EMC's services; which provides them with additional margin. In addition, many of our partners invest to become authorised by Dell EMC to deliver services under their own brand," he explains.
Being authorised by a vendor to deliver its services can greatly add value also from a customer's point of view. This is because they believe that partners will be highly trained in order to be in a positon to deliver the same brand standards
"Our professionals are highly trained experts that can provide best practices, methods and tools to advise, install, implement, and migrate the new technology into their environment quickly and efficiently. This also allows partners to be a 'one-stop-shop' for their customers, meeting all of their needs rather than just selling them technology," says Lumassi. "They can also use the Dell EMC brand to enhance their value to the customer, and provide resources and expertise that otherwise may not be available to them."
Partners do spend substantially to maintain partnership levels with their vendors and professional services is a key component for them to realise these investments and maximise on their margin capabilities.
In order to offer professional services there are certain elements that partners need to keep in mind, says Taj ElKhayat, Regional Vice President, Middle East and Africa, Riverbed Technology.
"They must invest in skilling up on their resources into the advanced level of technologies. It is important that they hire the right technical resources who have the vast experience and knowledge into different technologies, which complement the whole solutions set," he adds.
It is important for partners to make it a point to not mix pre-sales and post-sales resources. Often in order to leverage their pre-sales resources completely, they re-deploy them into post-sale or implementation services, he further adds.
"There has to be a clear demarcation on what pre-sales team does because these are different skillsets than what is required in implementation and professional services skillsets. It shouldn't be the same person," adds ElKhayat.
He further adds, partners should ensure that their post-sales implementation team always have time available for self and technical development.
"This team needs to be ahead of the curve to enhance customer level satisfactions," he says.
What's more professional services also enable partners to have recurring business with customers.
The rapport created with the customer during the professional services contract opens up doors of opportunity for partners to expand their business.
Epicor Software's Beason, says, "This could take the shape of extra margins from upsell opportunities of new licenses and additional modules, potential new license margins from reference implementation, sales into the customer's network, additional service margins from specific market vertical implementation packages or working with our professional services team to augment direct implementations."
He adds that within professional services, there is a clear need in the market for vertical skills and specifically within the oil and gas, construction and retail sectors.
"Customers need professional service consultants that not only understand the product but also understand the nuances of a specific market. This market knowledge will allow partners to find better opportunities and in turn, grow revenues and margins," he says.
According to ElKhayat, vendors need to entice and empower partners to take leadership roles in customer projects.
"It is important for vendors to acknowledge the fact that the partner plays a vital role in professional services and that it should not only be vendors doing everything. Partners must have a responsibility in the actual implementation. They need to also have adequate knowledge across technologies."
Having vertical specific and comprehensive solutions set knowledge will allow partners to take the role of a 'trusted advisor', which will help build long-term relationships with customers.
"The journey is only beginning," says Lumassi. "As more customer organisations around the region and the world, invest in transformation, the need for professional services to help accelerate the customer's own, unique digital transformation journey will grow even more important."