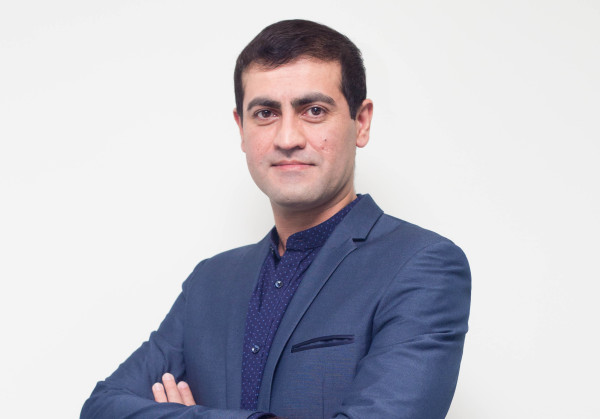 Nabeel Ahmed, CEO, The Network Center, elaborates on the nuances of the testing business within the region.
Having set up shop in the UAE over two decades ago, The Network Center also know as TNC Middle East is a niche distributor delivering network and security support, testing, training and consultancy services across regions such as the Middle East, Africa, Europe and Australia.
Although it boasts quite a few vendors in its portfolio, it was only when the IP network validation and network visibility solutions vendor Ixia came on board, did the company shift its focus primarily towards the testing business.
Nabeel Ahmed, CEO, TNC, says, "Our partnership with Ixia began three years ago, as its distributor for NTS (testing solutions). During this period, we have built our expertise and specialisation and added value to some of the biggest service providers and enterprises in the region.
"Owing to the successful deliveries of these projects, and the nature of our customer's business, we see lot of recurring business for the testing solutions and with the extension of the NVS (visibility solutions) portfolio, we can leverage the NTS customer success with existing and new customers. Going forward, with the introduction of new products, we can see Ixia solutions becoming a norm for customers, hence we see growth in our association. Additionally, we add value to our customers by providing professional services, consultation and support."
Ixia's Senior Regional Manager, Middle East, Derek Jackman, adds, "We are delighted to see The Network Center taking their comprehensive expertise and success with Ixia test solutions into the security and visibility arenas. Its strategy of offering the complete Ixia portfolio allied to a dynamic sales and marketing programme is aligned to generate significant opportunities and growth in this important market."
Software-defined networking (SDN) solutions have been gaining momentum within the region. In this regard, the distributor is well-versed to provide SDN tests for service providers, enterprises, and government agencies.
"We assess if the network can ensure protocol conformance, support for OpenFlow conformance and optimal performance. We verify that programming environment allow the centralised network state to easily tune the network behaviour, applications, and services as per user needs. And, we check if the network architecture is properly and effectively functioning.
"In addition to hardware solutions, we can provide virtualised solution for a flexible deployment of traffic generator and protocol emulation to perform wide-scale functional testing and validation of SDN devices. We can verify the management and orchestration of the SDN enabled data centre network," adds Ahmed.
The distributor also provides testing as a service with a wide range of testing offerings in its portfolio.
"We add value by providing consultation and support. Our consultants help customers to understand the full value of tests required, hence providing the right testing solutions and as service by renting our equipment and resources, which helps to reduce the capex challenges for customer. We use test and simulation platforms using high performance technology to design and validate a wide range of IP and LTE networking equipment, generating realistic, media-rich traffic to stress routers, switches and converged network appliances."
Very often, customers are unaware of how to detect the vulnerabilities within their network infrastructure and through its extensive testing solutions and services, the distributor is able to discover these susceptibilities and identify measures to resolve them.
2015 has been a significant year for the distributor in terms of growth. While it has increased its workforce extensively, according to Ahmed, the appointment of Sandeep Gehi as Director Sales and Business Development in 2014 was an important development. He comes with many years of experience in distribution, having worked with large regional distributors.
Gehi says, "Our forte lies in the fact that we come from the technical side. Our company has been built on the foundation of training, from there we have moved on to consultation and now into the testing space."
Having achieved its target for the year, the distributor has grown more than 100 percent in 2015. Ahmed attributes its success to having a strong technical team and close relationship with vendor partners.
"Vendors' trust in us has helped us to grow our business. Also, another important factor is the trust the customers place in us. Over this year, we saw a good amount of business coming from service providers. In 2016, we once again expect to grow by 100 percent."
Over the next couple of months, we will see the distributor expanding its portfolio and reinforcing its workforce to deliver and manage existing vendors.