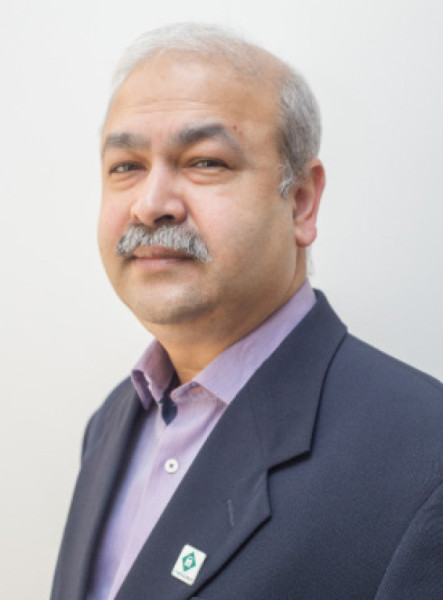 Ajay Singh Chauhan, CEO, ComGuard, on exploring newer avenues of growth and how partners can develop their capabilities to capitalise on the prospects.
There are increasing number of emerging technologies such as IoT, Big Data and analytics, data centre and cloud solutions and infrastructure networking solutions, which are creating profitable business opportunities for the channel market. Although most of these technologies are currently in nascent stages, channel players are observing a definite interest from regional organisations to learn more about it.
Identifying that venturing into these areas early on will beget maximum benefits, value-added distributor, ComGuard has created two initiatives. One is an independent company, Recconix, which focuses on IT service management solutions and the other is a division within the company called, Emerging Technologies (ET). Here the focus is on converging technologies such as IoT, storage and Big Data.
Ajay Singh Chauhan, CEO, ComGuard, says, "As ComGuard, we are seeing how we can consolidate our portfolio on the security side and how we can get more into the data centre and building up of private clouds space. We have brought in business leaders – Mandar Sule to head Recconix and Boby Joseph to lead the ET division."
Over the course of this year, the company has signed up with a number of new brands such as Arcon and NNT to further strengthen its portfolio. It is also looking for new hardware or software vendors, which will have an impact on its revenue next year.
Channel partners need to identify newer areas of opportunities in order to diversify and maintain the profit margin.
"But it will also depend upon how the talent is developed in those areas. This is a key concern today in the market, however we have identified this and developed key training initiatives, which I believe is giving us an edge in the market," he says.
Training is a key element of the distributor's strategy in the region. It has redesigned its training solution centre recently and is now looking to see how it can do more on a group level.
He adds, "Our training revenues are growing exponentially."
Along with extensive training programmes, the distributor has also been active in the market through a number of channel initiatives, assisting partners to seize the opportunities in the emerging technologies. With the aim to help channel partners build comprehensive solutions, the distributor has also been enabling them to deliver complete RFP, which they can then evaluate.
"We can make these RFPs vendor neutral and ask for solutions, which will clearly help our partners win the bid and help our end-users obtain the best solutions.
"We have come out with group financing scheme, which has various time frames such as three-year period or five-year period, where customers can pay over the decided time. This is having a positive impact both within the partner community as well as end-users. This way partners get long-term financing, which helps to win the bid and enables end-users to finance long term projects."
For 2016, the distributor's objectives are clearly laid out. The goal is to create enough interest within the two streams – first, traditional network and security, which has been its stronghold and second, emerging technologies.
"The idea is that our existing customers will see us being active in the new areas and this will also lead to obtaining new customers. We are aware that we may not get orders within these technologies by next year even, as it may take a couple of years. But we are moving in the right direction and the group will have the appropriate branding in terms of acceptability, both from partners' and end-users' perspective," says Chauhan.
At GITEX 2015, the company showcased smart lighting system, where it is helping in making lamp posts intelligent.
"We are focusing on emerging technologies such as IoT and Big Data. The idea is to place more intelligence into the existing data. Our focus is on any technology that makes the environment more intelligent and the city smarter or have a legacy city turn into a Smart City. Everything can be accessed by just a touch of a button or through smartphones, this is the future."
The distributor is working with its tier-one partners to implement key projects, which are driven by government or large corporates.
"To enable partners to stay relevant in an evolving ecosystem, we are working together with them. For large projects, we are acting as a technology hub where partners have the right bandwidth to do large projects, and we are educating them on how this can be done."
The distributor is seeing the most demand coming from markets such as Saudi Arabia, Qatar, UAE and Kuwait.  "While the demand for new technologies is still fairly low in these countries, there is a keen interest from the government to try and save energy. For example, if we implement smart lighting, it saves almost 40 percent energy, which is big for a country."
Chauhan agrees that the business has been sluggish over the last two quarters but as a distributor it has been assisting partners in all ways possible.
"We have been telling our partners that if they have a project where finance is the issue, then we can offer innovative solutions such as our finance scheme. Partners need to be transparent and discuss their issues with us, then we can always find a solution together."
Over the course of next year, the distributor believes most players will move into newer areas.
"It will depend on how aggressively they develop talent in these areas because it is not so much of a money game anymore, but all about talent. Early movers into these areas will have a competitive advantage."
The distributor is expecting to grow between 30 to 40 percent in the coming year.