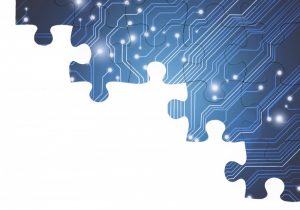 While relationships have commanded the business environment in the Middle East, value-added resellers (VARs) play an even bigger role as they provide additional service and support on existing solutions in their portfolio. Reseller ME profiles regional VARs to learn their growth strategies especially in challenging market circumstances.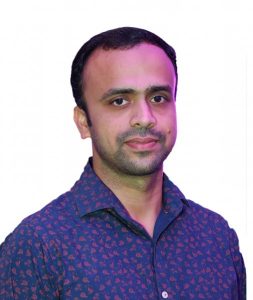 Al Ershad Computers
Having been in operations over the last 15 years, Al Ershad Computers, is a trader and reseller for all major ICT products. Its vendor portfolio boasts global brands such as HP, Dell, Lenovo, D-Link and Linksys, to name a few. The reseller also works with regional distributors such as Redington Gulf, Logicom, Mindware, Metra, Aptec and FDC to deliver products across PCs, printers, workstations, servers and components.
"We ensure our continued success with competitive price, availability of mixed product line, prompt delivery and best-of-the-art customer support," says Musthafa MV, chief operations, Al Ershad Computer.
As cloud has been transforming business operations, the reseller says it has already aligned to this shift.
"We have incorporated Office 365 and Azure in our product line, keeping in sync with cloud technologies."
According to Musthafa, the firm has been successful throughout out the tenure both vertically by adding new products and technologies, and horizontally by adding new outlets.
He adds, "In terms of numbers we have had a successful first half and we have a strategy to maintain the momentum for rest of the year. Meanwhile, we have planned a number of training programmes from many of the major vendors to enhance the capabilities of our sales and support team."
As the business scenario for ICT is evolving from box moving to solution, the reseller said it has put strategies in place to align for this market change.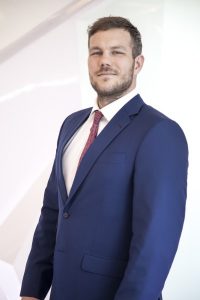 BIOS ME
Having set up business in 2002, BIOS ME is an IT systems and cloud systems integrator headquartered out of UAE.  According to BIOS ME's technical director, Adam Wolf, the firm is more of a services business rather than a traditional value-added reseller.
"We built our own services portfolio in 2010 and moved heavily into the managed services space. Our three brands – Assist, Assured and Secured – are the three elements of management of a customer's infrastructure," he adds. "The idea is to take the load off the customer and we create a process around doing proactive preventive maintenance."
With its own SOC and NOC within its premises, the company is known for global brands such as Cisco, VMware, Microsoft, NetApp and Veeam in its portfolio and also has a robust reseller channel through distributors such as Comstor and Ingram Micro.
The fifteen-year-old firm attributes its success to having the ability to grow and scale on demand. Once that is done, it is also vital to have the ability to make investments into other countries and service those markets, says Wolf.
"We always had a focus on working with good customers and we are risk-averse as a business. We have a business model today which has facets such as advance payments, contract based and six months billing cycle," he says. "Therefore, cash flow is not a problem for our company."
We will see the company increasing its footprints into other markets such as Saudi Arabia over the next few months.

CUBIT TECHNOLOGIES
Cubit Technologies' main line of business is partnering with clients on their technology infrastructure and use of IT. The reseller enables customers to benefit from it to fuel their business growth. As an IT consultancy provider, the seven-year-old firm audits the existing IT systems, advises customers on its efficiency and prepares them for the future.
Tony Scaria, manager, Cubit Technologies, says, "Through this, the client integrates technology more appropriately and enhances their services in the market."
With global names, such as Cisco, Dell EMC, VMware, Microsoft, Palo Alto Networks and Fortinet in its portfolio, the firm delivers solutions around hyperconverged data centre, networking, wireless, IP telephony and IT security.
"We deliver on the capabilities of a digital business, as IT organisations must modernise, automate their infrastructure, and transform their data centre operation into a fully automated, self-serviced cloud environment," says Scaria.
The value-added reseller works with regional distributors including VAD Technologies, Westcon-Comstor, Ingram Micro, Logicom, Starlink, and Exclusive Networks.
Aiming to achieve 35 percent growth year-on-year, Scaria attributes the firm's success to being able to adapt to emerging technologies, having a consultative approach and solving business challenges by leveraging stream products and associated eco-system partners.
"We are always trying to invest in emerging technologies early on, which gives us a head start and helps us to develop the expertise needed to take the pole position in the market."
The reseller offers a range of cloud-based hosting solutions around managed networking, wireless and email.
He says, "The market outlook is positive, the mood has shifted to a more optimistic sentiment in the region compared to the beginning of the year. We will continue to focus on our strengths and leverage our team expertise to drive more growth."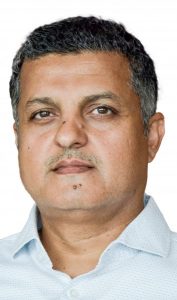 INNOVATIVE SOLUTIONS
Innovative Solutions, a cybersecurity solutions provider operating in the region since 2003, targets to achieve double-digit growth by the year end.
Abdulrahman Alshetwey, CEO, Innovative Solutions, says, "We provide cybersecurity advisory services, technology integration and develop our own security products."
Over the last year, the firm has introduced its latest version of security awareness portal, InfoShield, which is gaining traction and new clients, according to the CEO. Besides that, the company has also launched its new Managed Security Services (MSS) in 2016.
The reseller boasts several strategic partnerships with vendors such as F5, FirEye, Palo Alto, Fortinet, Carbon Black, Arbor, Symantec and Forcepoint.
"As we try to provide our clients with the right solutions in a consultative way, we partner with many leading cybersecurity vendors," adds Alshetwey. "We also work closely with regional distributors such as Exclusive Networks, Westcon-Comstor and Starlink."
Believing that the market requires a focus beyond the infrastructure level, Alshetwey says this why the firm has focused for a decade to provide application security.
"This starts with web application firewalls, DDoS protection and Web Penetration Testing. Our deep iSuite of products provides protection to our clients' websites and their security operations."
In order to maintain long-term relationships with customers, it is necessary to understand their requirements and challenges, says Alshetwey.
"Once we understand the challenges, we then utilise a consultative approach to recommend the right solution to our clients while we continue to improve our core capabilities in successfully managing and delivering projects. This helps us to differentiate."
One of the challenges in the region when it comes to cybersecurity is the lack of qualified resources, he adds.
"Cloud will play a major role on how services are delivered and IT is consumed."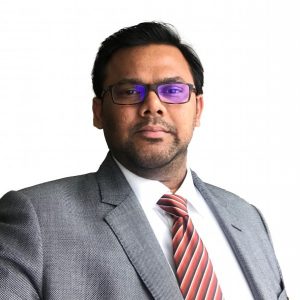 SAAPA CONSULTING TECHNOLOGIES (SAAPATECH)
When Saapatech began its business in 2007 in the region, it was initially focused on BCP/DR consulting and ITDR automation services. Three years ago, it transformed itself into a specialised information security services firm with secondary practice on software-defined next-generation convergence technologies, according to Mohamed Abubakker, managing director, Saapa Consulting Technologies.
Over the last year, the firm has had several highlights, one of the main ones have been being able to influence customers to take proactive approach to adapt to advanced preventive technologies to ensure their sensitive business information is safeguarded.
"We are also seeing an increase in the 'framework development' before deploying any security technology to ensure maximum ROI and emphasising more on end-user awareness programmes," says Abubakker.
The firm works with regional value-added distributors such as Spectrami, Credence Security, Evanssion and Ascent.
"We are a services centric company, we embark more on our services rather than products."
The firm offers services and technologies around end-to-end data security, advanced incident response, continuous security posture validation, identity and access management, cybersecurity resilience and digital forensics.
Abubakker says that in order to thrive in tough market conditions, the firm ensures it does a "proper capacity planning" along with "pay-as-you-grow model."
"This ensures maximum interoperability with existing technologies to have better ROI," he adds.
With consistent growth of 30 to 40 percent year-on-year, thanks to its "focused approach and unique solutions offering", the specialised IT services company expects to see more niche players entering into the region over the next few years.
"We are anticipating a good channel space development in the coming years," Abubakker adds.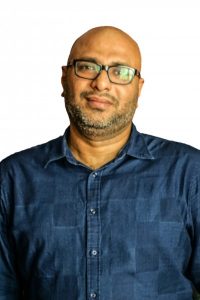 SYSSENSE
Established in 2007, SysSense has been focusing in the ICT and ELV industries and selling solutions to enterprise customers.
One of its highlights for 2016 has been the opportunity to work with Dubai Airports for the expansion of Al Maktoum Airport and entry to the Baraka Nuclear Plant project, said Mohammed Feroz, director, SysSense.
The company boasts names such as Fujitsu, Molex, Grosvenor Technology, EMSE, Cisco, Alcatel Lucent and Extreme Networks in its portfolio and works closely with several regional distributors such as VAD Technologies, Ingram Micro, Redington and Logicom.
Feroz says, "We consider SysSense as a one-stop for all IT/ELV infrastructure solutions. We have products ranging from structured cabling, IP CCTV, Access Control systems, IPTV to data centre solutions."
To differentiate its offerings in a competitive market, the company works closely with few customers and ensures customer satisfaction whether its regarding price or customer service.
"We keep things transparent and professional," Feroz adds.
With the advent of cloud, the company has enhanced its cloud offerings to stay in sync with market demands.
"We use cloud storage, email hosted on the cloud server, online calendars for our daily operations. We are also planning to deploy a cloud-based helpdesk ticketing system for our managed services offering," he adds. "To grow in challenging market circumstances, we ensure we stay focused, have direct and improved interactions with customers and have prompt responses as per demands."
Looking at 30 percent growth this year, the value-added reseller is looking to be a stronger player in the enterprise market.
"Our aim is to tap into the security market, especially into the financial market security segment," adds Feroz.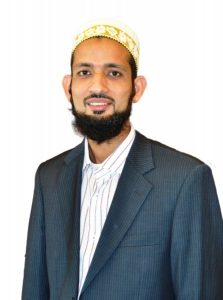 VISIONTECH INTERNATIONAL
Founded in 2003, Visiontech International offers end-to-end technology products, solutions and services across verticals. While the firm began its operations with infrastructure as a portfolio, it eventually grew to provide security, consultancy, software and application development, data centres and ELV projects.
D-link, Avaya, Huawei, Sophos, Cyberoam, AXIS, CPPLUS, Cisco, HP, IBM, Dell, Parallels, VMware and Microsoft are some of the systems integrator's top vendors. The firm also works with regional distributors such as Ingram Micro, Al Masa, Redington, Tech Access and Enterprise Systems.
Murtaza Pitolwala, technical director, partner, Visiontech International, says, "We work closely with all known OEMs in the Middle East and have direct partnerships with a few vendors for regional businesses.
"We also hold our own software and application portfolio with six products ready to sell and a large customisation team in-house."
According to Pitolwala, services play a prime role in differentiating its offerings.
"We are known across UAE for our value-added offerings in-house compared to traditional integrators," he adds. "We have multiple business practices that we provide to our customers in the SME, mid-market, enterprises and government space. Challenges always exist but good business practices can overcome stiff market conditions and allow us to be focused on customer needs and in time deliverables without over commitments."
Over the course of this year, we will see the company strengthening its managed services offering on the cloud platform and converting its mid-range and enterprise applications to enable on cloud and mobile platform.
"We are also looking to extend international market reach for our complete offerings," he adds. "We are expecting a 20 percent growth on infrastructure, 80 percent growth on services and managed services with 150 percent growth in software and application opportunities."