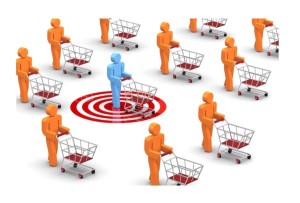 Primarily focusing on the 'Four P's' – product, price, place and promotion – CRM has its roots in the 1960s, when the drive to manage customers' interactions with companies became a major issue. By the 1980s, 'Relationship Marketing' was the in-thing, the focus on understanding customer segments, delivering ongoing quality of service and achieving high customer satisfaction.
Back then, a lack of technology to support processes meant that CRM was a manual process and customer impact was low. The 90s saw the introduction of contact management, which could support the technology, and this led to the ability to manage information for sales, services and marketing. Today, technology that includes connectivity and software-based business applications has allowed CRM to provide increased customer satisfaction and employee productivity, as well as reducing costs.
Rohan Tejura, Assistant Vice President, Focus Softnet, believes there have been two clear stages in the technology's development. "The first significant evolution phase was when the CRM became a vital tool for customer service centric companies such as banks and telecom providers to communicate with their clients," he says. "The second one came about during the social media era. Social CRM now can be proclaimed as the 'modern CRM', although it is still in its larval stages."
Anilesh Kumar, Director, Business Development, Levtech Consulting, sees the third platform as a defining influence in modern CRM, "The current growth in mobile has led to immense focus on CRM usage through mobile devices," he says. "Another recent aspect has been the deployment of CRM on the cloud. Both these developments have led to the growth of CRM market penetration across verticals and market segments, particularly SMB. The increasing ease of use has also improved project success rates and adoption levels."
The introduction of 'Front Office' CRM could be deemed an epiphany for modern business, addressing sales, marketing and services objectives. It delivered enhanced customer satisfaction and loyalty through higher service quality delivery, as well as reduced service cost; its intangible benefit. In the age of smart CRM technology, companies now only need staff that are reasonably skilled in navigating through a computer, the CRM application – which is generally simple and intuitive – and have a basic level of common sense, with good communications skills. These staff members are generally easy to find, reducing the need for highly specialised customer service representatives handling every basic detail of customer service, most of which can be handled through the Front Office itself.
"To a large extent, the introduction of Front Office CRM was a huge turning point," says Karim Talhouk, Microsoft Business Solutions Lead, Microsoft Gulf. "Front Office CRM is important in inspiring customer loyalty, and in helping businesses build better relationships with those customers. CRM technology is most often used by employees who interface directly with customers, such as sales and customer service representatives. Data gathered from tools is also analysed by business owners to identify levels of customer satisfaction, buying patterns, the success – or lack thereof – of a particular marketing or sales promotion with customers, and more."
The importance of presenting a 'single face' to customers is key. Detailed profiling of a customer helps the customer front ending team to communicate to them in relatable terms. Having access to a 360 degree view of a customer helps the front end desk to understand a customer better and enables them to answer any queries related to various departments. Since customer data is shared with CRM users and processes are standardised, all staff are better equipped to provide the same customer experience.
With intelligence now available at the click of a button, ensuring that the staff member or executive who interfaces with a client is equipped with precise and to-the-point instructions and information on the next actionable steps is a key motive. It is important to ensure that no matter who the resource, the end client always hears the same thing. Through these systems, companies can define single standard customer service culture, which is perhaps the greatest advantage of CRM.
Traditional CRM systems were fairly standardised and therefore rigid in their processes, forcing companies to adopt the CRM's so-called "Best Industry Practices". However, with the current high level of flexibility, customisation and personalisation available with modern CRM systems, companies can benefit from taking these practices to adopt policies that they've established themselves as highly successful. This can allow them to design a unique customer experience roadmap.
Talhouk believes an organisation's current ability to configure CRM is a defining aspect to the technology, "CRM has evolved over the years and we are in a new era now," he says. "Today, a properly implemented CRM system allows companies to segment their clientele and track preferences and trends. This permits them to target promotions and client contact which results in more client loyalty, better success with promotions, and increased client referrals. In a difficult economy, the importance of client loyalty and referrals is even more pronounced, increasing the value of a well-tuned CRM system. Whenever you pick up the phone your CRM system becomes your information hub, where you go to immediately know who it is on the line, how you know them, what they were promised and what was delivered."
As with most technology trends, the third platform of computing stands to have a large influence on CRM, with the promise of greater business agility and productivity through trends such as cloud and mobility. In addition, the evolution of the Internet of Things will enable businesses to track the data of connected devices, and this data can be used for business processes and front facing operations.
Reggie Fernandes, Regional Director, Sage Middle East, believes social interactions will decide the direction that future CRM technology will take, "The future of CRM has moved from transaction and relationship marketing to social marketing where CRM converges with the social conversations to better understand the customer," he says. "As technology is evolving CRM is of course provided on Mobile-as-a-Service, connected to social networks and turning transactions into conversations which organisations can review to better manage customers' expectations."
Tejura believes high-level CRM will become a necessity for any organisation, "It is going to become a basic requirement of most companies in much the same manner as a simple accounting solution is," he says. "Most CRMs deployed in the commercial world are used to service external customers, but already many large corporates are deploying CRM systems for companies to manage their internal customers as well."
Talhouk meanwhile believes customers will come first, "The future of CRM will be more focused on systems that are based on what matters most to the customer, allowing customers direct access to all of the information they need in order to do business with an organisation," he says. "Customer driven CRM means that organisations first understand the customer, and then move inward to operations."
He also thinks that as CRM evolves, it will be an increasing business value-add via the optimisation of customer relationships, "The next generation of CRM will also focus more on financial results," Talhouk adds. "Not all customer relationships are profitable and very few companies can afford to deliver an equal level of services to all customers. Organisations must identify existing profitable customer segments and develop the business requirements to support sustained relationships with them."