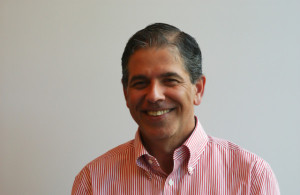 Suni Munshani, CEO, Protegrity, discusses the evolution of data security in a dynamic business environment.
Protegrity, a global provider of data-centric enterprise data security solutions, including advanced tokenisation and encryption solutions for databases, applications, Big Data, and the cloud, was one of the participating exhibitors at Partners 2014, an annual event for Teradata's customers and technology partners, which was held at Nashville, Tennessee this year. Driven by a committee of Teradata's customers who sets the agenda and programme, the key theme for the week-long event was around data driven businesses. Reseller ME catches up with Suni Munshani, CEO, Protegrity, to discuss the evolution of data security.
What have been some of the highlights for the company last quarter?
The last quarter has seen a surge in company growth, including employees, new products, and new customers. We've also expanded our partnerships with major players in data systems, such as Teradata, Pivotal and Hortonworks to provide enterprise-class data protection solutions for their platforms.
 Do you have Middle East operations or a presence?
Protegrity does not currently have a direct Middle East presence, however we are headquartered in Stamford, CT with offices in UK, Germany, Switzerland, Sweden, India, and China.
What role does Teradata play in your business operations? Can you discuss the partnership?
Protegrity has been Teradata's premier data security partner for over 10 years, providing co-engineered and optimised data-centric security solutions for all Teradata products. As part of the partnership, Teradata account representatives are authorised to resell Protegrity products to Teradata customers.
 How long has the company been participating at Partners 2014? What was your theme at the event?
We have participated as a Platinum sponsor for the past 7 years.  Our theme this year was to demonstrate how Teradata solutions (UDA, IMM, Appliances, Cloud) are powered by Protegrity data security.  Think 'Protegrity Inside'.  The event allows us to interface with our mutual customers and prospects.  As one of our key resellers, it is a great venue for us to interact with Teradata sales and services on a global basis.
How has data security evolved over the years?
Data security is becoming much more focused on the sensitive data itself. Whereas just a few years ago, coarse-grained solutions such as volume or file encryption were the norm, now the goal is to protect only the sensitive data at the column or even cell-level. In addition, there is a growing demand for security methods such as tokenisation, which protect data while preserving the type and length, and can expose parts of the original data. This allows secure data to be much more easily used in processes without modifications, and in some cases, even allows analytics on protected data.
Why is securing data critical to business operations?
Collecting and leveraging data – including sensitive data on customers or employees, healthcare or financial data, etc. – has not only become commonplace, but a business imperative. Those organisations that do not leverage such data will inevitably fall behind the competition, not to mention the societal benefits that may be lost through lack of research. However, beyond the regulatory requirements of protecting data, in the wrong hands, this data can do significant harm to individuals and the business itself. Therefore it is critical to find a way to balance the ability to collect and leverage this data for better insights on customers and operations, with responsible data protection.
What are some of the trends present in this space?
Data security is increasingly focusing beyond payments data to data privacy – protecting the information of individuals including consumers, employees, patients, and the public at large. We are witnessing the beginnings of a revolutionary wave of consumers and individuals demanding vendors protect the data itself.  The rapid increase in data generation and need for elastic, highly scalable infrastructure has led to a boom in Big Data platforms as well as cloud services. However, both of these environments introduce significant challenges to data security, and therefore have fueled the conversation.
Can you give an overview of the approximate investments required for data security for a business?
It is a question of what companies should be spending their IT budgets on.  Silo-based data security (for example secure an app or a database or a new Hadoop cluster) is costly to implement and manage.  Investments and ROI are in centralised, heterogeneous data-centric security platforms.
With data exploding at an exponential rate, how can businesses better leverage the information from the collected data?
The exponential growth of data generation is leading to a more central role for Big Data platforms, such as Hadoop. These platforms are designed to analyse massive data sets for transformative insights, and are uniquely capable of consuming data very rapidly. As much of this data is or will soon be considered sensitive according to internal or external regulations, modern businesses will increasingly require a highly transparent data security solution that can protect the data without obstructing business operations or analysis.  Protect the data itself and it is free to be used and useless to non-authorised users.
What message can you give to organisations when it comes to securing or protecting data?
Centralised, data-centric security is a competitive advantage.  Consumers are demanding guaranteed protection of PII/PHI data or you will not win their business.  Don't assume that compliance equals security.