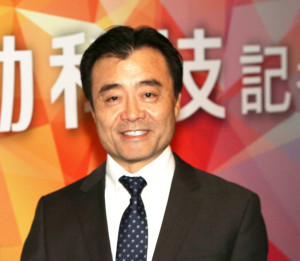 Reseller Middle East sits down with Gordon Yang, President, Zyxel, to discuss market opportunities at an event held for the company's partners in Dubai.
From a leading modem manufacturer to a serious competitor in the broadband solutions market, Zyxel has stood witness to the transforming IT landscape since its inception in 1989. With headquarters in Taiwan, today the company is looking to expand its product portfolio and build a robust partner ecosystem in the evolving regional market. Gordon Yang, President, Zyxel, elaborates on the company's plans.
What is the business focus for Zyxel?
Zyxel has a clear portfolio of telecom, SMB and consumer products – we cover all areas. We are a 25-year-old company and a well-known brand, especially in North America and Europe. In the Middle East, we cater to the operators' market and have been strong in this segment globally. We have also experienced a steady growth in the commercial segment. The SMB market is also important for us. We are going to invest heavily in this segment here. We have recently opened up office in the region to enhance this business, although we did operate here in the past through our telecom end of business. We need to know the local requirements and need someone who is well-versed with the market to help us understand it better. The operators' market is all about customisation and localisation, and therefore we have a strategic partnership with Etisalat.  Similarly, we are also approaching our SMB business in the region through a partner model and is currently on the lookout for distribution partners.
What are the opportunities present in the Middle East region?
We have been in this business for over two decades and have witnessed the evolution the market has undergone. We too have evolved with this transformation. There are tremendous opportunities present in this market. The region is catching up quickly with global markets. Our strategy for this market is to replicate the success that we have had in Europe. We are looking to invest heavily in the region with the office and then plan to recruit key partners in the surrounding countries. And once the business has expanded, we will set up more local presences, around five or six in the region. We work through a two-tier partner level and we also have our sales and marketing offices where we invest directly.
What is your unique selling proposition?
We offer value through a one-stop-shop approach. We offer not only end-to-end but complete network solutions and our devices are tied together. Partners and resellers receive all the training from a single vendor. At this event, we are introducing our offerings to our partners. We will be back after a couple of months to provide technical training.
What has been the company's year-on-year growth?
We have grown about 15 to 20 percent year-on-year. In the SME market, we have grown more than 20 percent annually. And we grew about 12 percent in broadband as our market share is already strong in this area. We are putting more emphasis on the smaller operators right now such as tier-2 and tier-3, we have grown around 25 percent in this area. In the next two to three years, we are expecting to maintain 20 percent growth in both tier-2 and tier-3 operators. We see immense opportunities especially in this market.
What are your plans for the region?
We are here to stay and support the partners. We are carefully planning our channel strategy for this region. We are in the channel markets and are depended on our resellers. We make sure our partners can provide their value along with our marketing strategy. We are here for the long run and we want our partners to grow with us.