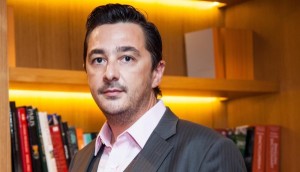 A10 Networks
"The Middle East region offers companies, that are prepared to invest up front, incredible opportunities for growth," says Glen Ogden, Regional Sales Director, Middle East, A10 Networks. Present since 2009, the application networking solutions provider has embraced the region as key to its EMEA strategy. And growth is high in this region because operators and enterprise alike are looking for products that can deliver a wide range of features and security "without the burden of expensive operational expenditure on licensing," Ogden explains.
He further says, the success of the company comes down to its CEO, Lee Chen's vision. Foreseeing that trends such as mobile computing and BYOD will have a huge impact on businesses, Chen set about building a robust and scalable platform to meet demands, even before the first smartphone or tablet was available. "After that, he launched the AX platform based on ACOS.  This platform was built to maximise the performance of the most expensive system resources, processors and memory in order to deliver the highest performance Application Services Gateways (ASGs)," shares Ogden. And from here on, there was no turning back.
Today, the company is a 100 percent channel-driven one, operating through a two-tier model. "Our channel strategy is based around choosing the right partners for each region, leveraging their expertise and customer relations and providing them with A10 training, on-site assistance when needed to help drive their continued growth," he further says. Scope Middle East has been its primary distributor since 2009 and recently also has signed up Oxygen, to complement its growing business.
"When selecting partners, we look for those companies that share our vision of close relationships with customers, high levels of expertise with an understanding of marketing to reach out to new prospects who are yet to hear about the A10 story," Ogden says.