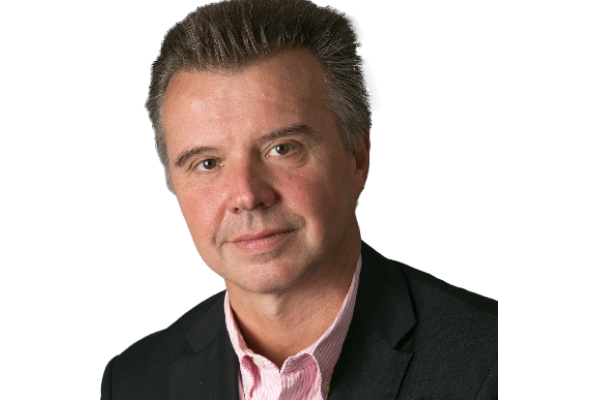 Jerome Belan, CEO, PNY Technologies, elaborates on company plans for the region, having recently entered the local market through the acquisition of Imation, a data storage and security manufacturer. 
Can you give us an overview of PNY Technologies?
Established in 1985, PNY Technologies celebrates over 30 years of business excellence as a leading manufacturer and supplier of flash memory cards, USB flash drives, solid state drives, cables, computer memory upgrade modules, NVIDIA GeForce consumer graphics cards and NVIDIA Quadro professional graphics cards. The company's Photography-Videography, Mobility, 3D Gaming-Visualisation and Business solutions are widely available from major retail, e-tail and wholesale outlets internationally. Headquartered in the USA, PNY maintains facilities in North America, Europe, Middle East, Asia and Latin America.
When did the company begin its Middle East operations?
PNY Technologies Middle East has been operational from April 2016, based in Jebel Ali Free Zone, Dubai, United Arab Emirates, headed by Talus Arukalil, Regional Manager handling Middle East, Africa and Levant regions.
What are your market differentiators?
By choosing the PNY products, our customers choose a universally recognised supplier whose priority is to bring a proximity service and to accompany them in the development of their activity. PNY positioning in the market is very specific: with a broad assortments of product range, PNY is the one-stop-shop for several key solutions ensuring the best quality with products 100 percent in-house tested. One of the priorities of the company has always been to provide didactics packaging and innovative merchandising solutions to its channel. PNY has forged strong partnerships for certain products in order to strengthen brand image and offer the best technical solutions on the market. These include brands such as IMATION, NVIDIA, LEGO, and HP. The company has also developed exclusive products such as StorEDGE Flash Memory Expansion Module, which was designed exclusively for use in MacBook computers. All PNY lightning cable range is MFI certified.
Can you elaborate on your focus for 2016?
PNY pushes all the accessories mobile end-users need to get the most out of their smartphone or tablet. Flash Memory Cards to expand their storage, as well as cables, adapters and portable PowerPacks designed for Apple or Android users to keep them fully powered and connected while on the move.
What are the opportunities you are seeing in the region for your solutions?
In the Middle East there is a good potential growth in the electronics accessories market. As this is greatly driven by increasing sales of connected devices such as mobile phones, laptops, tablets and action cameras. In addition to PNY branded products, we manage Imation, HP and Nvidia through strategic business relationships. Optical and flash storage media is in consolidation phase, and we see good potential for Imation brand in the region. HP branded USB drives, Nvidia graphic cards for consumer and professional markets all seems great opportunity for MEA region.
How do you see the regional market evolving in the next two years?
The Middle East IT electronics market is constantly evolving and we expect to have lot more consolidation to happen in various categories. The market has been segmented into mobile phone, computer, camera and automotive infotainment accessories. That being said, the mobile phones and action camera accessories segment in the region is witnessing a significant growth in demand, and thus, predicting to have sustainable growth in the next two years. Few regions in the traditional channel is switching gradually to e-tail. Dubai is preparing for World Expo in 2020 and we expect to have lot more projects announced soon and it should be a good news to all business in the region.