Symantec has recently laid out its management and product strategy. The company, which has gone through a leadership change, is planning to enlist the support of its partners to ward off competition and maintain its leadership position.  Jason Ellis, VP of Channel- EMEA at Symantec, spokes to us about the role channel plays in the strategy.
Will there be any disruptions in the business due to the sudden leadership change?
For Symantec, it's our partners who bring the products and solutions to life for our customers. Symantec's partners are an extension of our brand and "trusted advisors" who match innovation, drive and talent with experience and expertise. Symantec continues to put significant focus towards the channel, demonstrating value to our partners' business with market-leading products, financial rewards, engagement, ecosystem of resources, and service-rich opportunities to help them grow their business.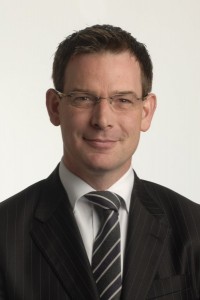 As a partner-focused company, Symantec will continue to develop new Specializations and Master Specializations to give partners the ability to grow alongside the latest IT needs and trends in the market. In evolving a partner-led approach, new Master Specializations are available to eligible partners who specialize and maintain an active consulting practice, and complete business and technical assessments in each solution area.
Steve Bennett has a strong record of corporate leadership, with previous positions as CEO of Intuit and a 23-year career at General Electric before that.  Steve has been on Symantec's board since 2010 and served as its chairman since 2011 so he already has strong insight into the company and its strengths, including our valued relationships with the channel partner community.
How does Symantec plan to maintain its market share in the coming years in the face of increasing competition in the marketplace? 
Symantec has continued to reinforce its commitment to its partners through the Symantec Partner Program, which provides partners a broad array of benefits and resources to help grow their business and support customers. Specializations are the foundation of Symantec's Partner Program and the key way in which the company enables its partners to differentiate themselves from competitors, deliver more value to customers and take advantage of new market opportunities thereby helping them grow their business. Specializations are a unique recognition for partners with a proven expertise in a particular area of business. Partners are able to achieve Specializations by meeting certain requirements that will extend their knowledge and proficiency in a solution family, such as Data Protection, Security or Compliance among others.
Symantec has focused on partner profitability through the enhanced partner program that will help partners get the most from their technical staff.  The vision of Symantec's global channel program is to offer opportunities for predictable, profitable growth for its Middle East partners and enable them to deliver solutions and services that protect customers' most critical information.
How do you plan to educate partners and customers over the coming year around new technologies such as mobility and virtualisation?
Recently Symantec enhanced its partner program in the Middle East with a new specialization that addresses both the increasing need for relevant and reliable mobility strategies and the opportunities for channel partners to benefit from this growing trend. By acknowledging the skills and experience that qualifying partners have in the mobility market, the new specialization empowers them to deliver greater value to customers, maximize opportunities and accelerate their profitability with Symantec's mobility portfolio, while further differentiating their businesses in this booming and competitive market.
The Mobility Solution Specialization enables Symantec specialized partners across the Middle East to help their customers to gain granular control over their mobile deployments and have different levels of oversight on mobile devices, according to their specific policies and needs.  The Specialization comprises the following Symantec product/solutions: Mobile Application Management (MAM), Mobile Device Management (MDM) and Mobile Security.
With its promise of greater efficiency and lower cost, virtualization is a key customer priority.  Symantec offers partners a Data Protection Specialization to recognize partners that provide complete protection for their customers' information. Each of the backup solutions offer a single integrated product that protects virtual and physical environments, simplifies backup and disaster recovery, and provides unmatched recovery capabilities.
Do you have any plans to ramp up support capability in the region, particularly in the Cloud-based and managed security services space that requires high skills?
With our partners at the core of our business across the world, we are dedicated to ensuring partners have the right skills, education and training to keep up to date with changes in technology and IT trends.
Late in 2011 Symantec unveiled its Managed Service Provider (MSP) strategy, which was designed to make it easier and more cost effective for partners to deliver Symantec's market leading backup and security solutions as managed services. In addition, Symantec has adopted a partner-led services approach to help organizations manage IT risk and maximize IT performance around Symantec solutions. This affords Symantec customers the broadest set of offerings along with competitive pricing for IT consulting.
Symantec's Managed Security Services (MMS) blends industry leading security technology with the expertise from top security analysts providing 24/7, around the clock monitoring of the entire security framework. Being connected to Symantec's Global Intelligence Network means that organizations benefit from an unparalleled source of Internet threat data to identify new and evolving threats with more than 240,000 sensors in over 200 countries monitoring attack activity, and more than 133 million systems providing malicious code intelligence. In addition, MSS allows an organization to outsource their security threat monitoring to experts in real time, while helping the organization build and sustain a resilient incident management program. By outsourcing security monitoring and management an organization can reduce investments in security operations infrastructure and redeploy basic security operations staff to other mission critical operations.
Do you have any plans to enhance your partner and channel programme? How do you plan to drive partner profitability?
Symantec's vision is to give every one of our partners the opportunity for predictable, profitable business growth; offer relevant market-leading solutions to protect and manage their customers' information; and provide the education and training tool to ensure partners are skilled to deliver superior value to their customers.
As Specializations become central to its program, Symantec's partners will find even more opportunities to differentiate themselves and deepen their expertise in Symantec solutions and services.  Symantec will continue to deliver several new tools and resources over the next few months to help partners in the Middle East maximize sales opportunities and accelerate profitability in the new model.
Do you have plans to expand your partner ecosystem in the Middle East? Will MSPs play a key role in your partner strategy?
Symantec has seen particularly strong expansion of our partner ecosystem in the Middle East region with good coverage in all disciplines among several partners, as well as geographical growth in Qatar and Kuwait and expansion into the French-speaking Africa region with Morocco and Tunisia. The specialization program has also enabled Symantec to provide advanced professional support to partners who invest in particular skills, thus significantly raising the value of the service they deliver to customers. Specialization partners also receive support to drive profitable, predictable growth and shorter sales cycles.
Through new and expanded integration with leading remote monitoring and management (RMM) platforms and new cloud-based offerings, Symantec is helping partners more effectively deliver and manage multiple products and services while minimizing added overhead costs. Symantec's MSP strategy also includes the ExSP Licensing Program, a pay-as-you go subscription licensing model designed for service providers, and a recently enhanced SMB Specialization program with benefits for service provider partners, including partner-specific technical support offerings.
Symantec provides partners with opportunities for enhanced profitability, business growth, market-leading solutions, and the technical expertise and tools to help them deliver superior value.
How do you plan to up-skill your partners to deliver complex technologies?
Symantec realizes that now more than ever before, customers are taking every detail into consideration when selecting a solution provider. Symantec values its partners and strives to give them every advantage over the competition. By providing them with more in-depth knowledge about products and better access to resources, partners will be able to prove their value to potential and existing customers.
Specialization is the foundation of Symantec's partner program where they can earn multiple Specializations in specific technology focus areas. As technologies advance and evolve, Symantec will add new specializations to meet customer requirements and help expand opportunities for its partners. Master Specializations recognize and promote partners with advanced consulting, technical, and service capabilities in a specialized solution area. This specialization category is part of Symantec's partner-led consulting services model, which offers partners increased scalability to meet customer requirements, reduces channel conflicts, and creates opportunities for greater license sales potential. The Master Specialization recognizes deep expertise in providing consulting services to Symantec customers and are available for each of the solution Specializations.
By achieving specialization, partners can demonstrate their expertise and show customers that they are serious about helping solve their problems through insight, experience and innovative solutions. Symantec provides technical and sales training to partners so they can add skills and capabilities to their organization.
Symantec continuous to enhances its investment in existing partners to identify gaps in the marketplace and work with partners to put focus on developing their skill set and overall performance.
Can you outline some trends with opportunities for the channel next year? How will cloud impact the channel?
Cloud computing is a trend that most of our partners are exploring and thinking about how to best leverage for their customers.  Symantec continues to enhance specializations related to cloud computing as another tool to enable partners to become well-versed in as it becomes increasingly important to customers.
In addition to cloud computing, there are a number of other IT trends that will offer partners the opportunity to become more strategic with their customers, as well as provide them with increased revenue opportunities.
The evolution of cyber attacks is an ever evolving trend and Symantec predicts that 2013 will see an increase in targeted attacks and cyber conflict between nation states, people and organizations.  In addition, organizations of all sizes must find viable ways to cope with the information explosion which is predicted to grow 67 percent over the next year for enterprises and 178 percent for SMBs, according to Symantec's 2012 State of Information Survey. Lastly, the rise of the mobile workforce as more businesses adopt "Bring Your Own Device" strategies poses a number of benefits but also a number of challenges for IT.
It is an exciting time in IT and our partners can use the evolving IT trends and landscape as a way to deliver more value to their customers in the Middle East.