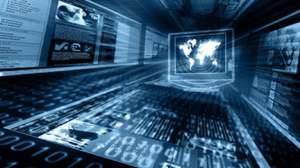 Virtual desktop infrastructure (VDI) is designed to deliver virtual desktops to client computers over a network from a centralised source. With traditional VDI, you create a master image (reference computer, or core) to use for all clients, then personalise images as needed.
The process of distributing patches and updates is simplified because you only have to update images, not every physical desktop. Plus, you can push desktops across a variety of platforms and devices, from desktop PCs to thin clients and mobile devices.
VDI offers numerous benefits, mainly in the form of simplified desktop management and fewer hardware purchases. This, in turn, can lead to reduced capital expenditures and operating costs. When implemented properly, some organisations report that VDI reduced the cost of each desktop by up to 40 percent.
Today's VDI products give you the option to extend the life of older client hardware. Legacy computers that ran Windows XP can be transformed into perfectly fine VDI thin clients for employees who don't use CPU- and RAM-intensive applications.
Likewise, administrators spend less time managing physical client computers. Once VDI is implemented, all a client needs is a remote desktop connection to receive the virtual desktop. VDI also offers increased security and easier backups. Administrators can lock down images and prevent users from using external devices. With images and data stored in a server infrastructure, backups may be performed centrally on servers or storage devices rather than from client machines.
As good as VDI sounds, it's not without some pitfalls. Key challenges with VDI include network capacity, server capacity and adequate storage. VDI users can't work offline, and they'll be unable to perform their jobs if the network or server is down. IT needs to provide fast network or WAN links to push desktops and data to clients in real time, and its servers must be able to keep up that pace. Some organisations must also add serious storage capacity to house the number of images needed for VDI if users require numerous customised desktops.
"Yes, VDI is very much dependent on networks, servers and storage. If the network is not stable and has high latency, VDI will time out, and all the computing power from the desktops is centralised on the server and storage. The data from the desktop is also moved to the server in the data centre," says Bhaskar Peruri, Regional Sales Manager, Silver Peak.
Kamal Bhojwani, Business Operations Manager, GBM, adds that depending on VDI technology and the number of users, the server requirement may vary from an all-in-one single server deployment to complex server architecture. "Important considerations to take into account include high availability and scalability of the deployed VDI architecture. Storage sizing varies on whether persistent or non-persistent virtual desktops are deployed. Technologies like thin provisioning and data deduplication can optimise storage requirements, and improved storage performance can be achieved with flash storage."
Building the infrastructure required to support VDI, if it is not already in place, can be expensive and must be considered when initially planning any VDI implementation. Salil Dighe, CEO of Meta Byte Technologies, says it's important to test VDI scalability even it means a paid proof-of-concept. "Vendors are coming up with new technologies and boast of hosting the entire universe on a single appliance. You should be extremely cautious of marketing spiel and dubious claims by vendors."
VDI implementation needs planning, testing
Before diving into a full-scale VDI implementation, look at your organisation's departments or business units and pick the one that's best-suited to VDI. Remember, VDI is not a good fit for every user or business function; employees who need a lot of processing power or who demand local storage won't benefit from VDI.
Begin with a pilot project and monitor the end-user experience. User satisfaction will be an important factor in the success of your project. If your solution doesn't meet users' performance expectations, it risks being shelved or abandoned.
It is also important to consider other key factors while evaluating VDI. "You should consider how the solution will increase user productivity with easy and uniform access to all applications and data using different devices from office, home, and mobile locations. It is important to understand how to achieve higher IT operational efficiency from the lockdown of software and desktop configurations," says Yarob Sakhnini, Regional Director, Brocade.
Arthur Dell, Technology & Services Director, Citrix, advises users to look for a solution that enables better Windows app experience on mobile devices. "Mobile is becoming increasingly important and will continue to over time," he says. "In order for employees to work productively, they must have anytime, anywhere access to their apps and one that is designed specifically to deliver a great VDI experience on any device they use."
Arunkumar N, Product Manager, ManageEngine, adds that IT managers need to analyse how desktops are being used by the end-users, what type of applications they access and remote access requirements. "This will help to understand the user requirements and look out for a VDI solution."
It is also critical to ensure that entire virtual desktop infrastructure offers security and risk management. "Securing this new, centralised environment is difficult, especially when a single IP address can represent thousands of different users all accessing their applications and data using a variety of devices. While employing a VDI environment, users may have access to other applications in your data centre besides their virtual desktop," says Saeed Agha, General Manager – Middle East, Palo Alto Networks.
Risks and rewards
VDI is acceptable only if it provides a functional or financial benefit to your organisation, where cost is usually the greatest factor. Consider both the initial and long-term costs, including licensing, storage and network infrastructure elements. "In order to adopt a VDI solution, software licensing costs and end-user licensing models need to be reviewed. Maybe additional licenses will be required for using a virtualised operating system. Common pitfalls can be avoided by proper analysis of existing desktop infrastructure and engaging virtualisation consultants for proper assessment and design of virtual desktop infrastructure," says Bhojwani.
To reduce costs even further, you can also consider moving applications to the cloud, subscribing to SaaS or virtualising applications, especially for mobile users with ultra-thin laptops or tablets and support BYOD.
Another possibility is a hosted VDI solution, also known as Desktop-as-a-Service. With DaaS, you host virtual desktops in the cloud, either in-house in a private cloud or through some third-party provider. The benefit of using a third party comes from offloading IT of the responsibility for maintaining back-end technology, such as load balancing, resource provisioning, and network problem-solving. Instead, IT can focus on managing clients, their virtual desktops and their applications.