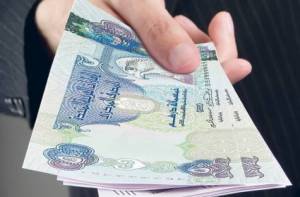 The UAE's strong logistics and infrastructures will be a driving factor in the country's expected GDP growth of of 4.2% in 2014 and 4.5% in  2015; while the country's exports are expected to grow 6% in 2014 from $379 billion in 2013.
This is according to a report by trade credit insurance provider Euler Hermes, headline sponsors of the 2nd Annual Trade Credit Insurance Summit, being held at the Address Hotel, Dubai Mall from October 27-29, 2014.
'The UAE economy, the second largest in the Arab world after Saudi Arabia and the most diversified in the Middle East, is continuing on a high growth trajectory," said Mahan Bolourchi, Euler Hermes CEO, GCC countries.
Almost three quarters (74 per cent) of the survey participants think it should be mandatory to have common regulatory framework for financial disclosure, which would attract more investors to the region, especially in light of economic developments towards Expo 2020.
With regard to Saudi Arabian economy, Euler Hermes forecasts that the kingdom's GDP is projected to grow at 4.5% in both 2014 and 2015. Total exports of $376 billion in 2013 are expected to grow by more than 4.5% in 2014.
Trading activities in fertilizers, gas, organic chemicals, petroleum and related materials, and plastics connect the Kingdom to global markets. In 2015 China, India, Japan, South Korea, Taiwan and the USA are expected to remain its largest trading partners.