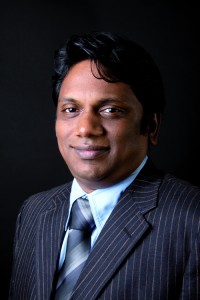 If you haven't put together an awards programme like ours, let me give you the run-down on what really goes on behind the scenes and how we go about selecting the winners. Ever since we started soliciting nominations at the beginning of February this year, we fielded a flurry of phone calls and e-mails inquiring about the Awards process. The fact that we received a record number of nominations this year -more than 200 nominations within a month – bears testimonial to the fact that within a very short of span of time Network World Middle East Awards have emerged as the most sought-after and always create a strong buzz in the regional IT industry.
Our Awards, designed to reward both users and vendors for innovation and excellence, comprised 22 categories this year, and the judging was done in two phases. The preliminary round of judging was done by our editors, verifying the veracity of information provided in the nominations before passing on the ones that met the criteria to our panel of judges made up of industry veterans. In the user category, all entries were judged based on the exceptional use of networking technologies and as our panel noted, it turned out to be a difficult task to pick the winners given the quality of the nominations. Perhaps the common theme across the nominations this year was the way most IT organisations weathered a turbulent economic climate last year to implement networking projects with very limited resources and yet have been successful in creating value that is compatible with their companies' vision and goals.
This year's Awards also gave us an insight into the spending habits of CIOs and the region has seen a significant ramp up in the data centre space, with most companies making the most of virtualisation and paving the path to cloud, which is indeed is looming large on the technology horizon. Another category, which had the most number of nominations, was network security and we are glad to report that security is no longer an after-thought for the regional companies and many IT organisations have been busy fortifying their systems to deal with the changing threat landscape.
In the vendor category, winners were chosen for product innovation, best bang for the buck, customer services and the breadth of implementations. The decision of 'worthiest networking vendor and distributor' was delegated to our readers, and the firm that received the most votes in each category won the award.
The winners have been featured in the April issue of CNME, along with photos of the awards ceremony and we will cover some of the winning projects in more detail in the forthcoming issues. Here is a big congratulations to the winners and all of the finalists.