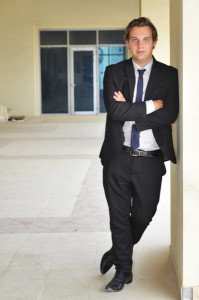 Can you remember what life before ERP was like? I'll hold my hands up straight away and admit that I can't; I was but a young child when ERP systems began to see rapid growth through the early 1990s.
However, I can imagine that, without ERP, business processes were seriously slow by today's standards.
Fast-forward to today, and almost every large organisation uses ERP in some form. Even SMBs are beginning to get in on the action. Being able to automate back-office functions is so important these days that you'd be labelled insane if your business didn't have an ERP solution to rely on. Indeed, it's getting to that point with some front-office functions, too.
But ERP has come so much further in recent years—like much of the rest of the IT arena, it's become about delivering a competitive business edge. Is your ERP solution due for an upgrade? Chances are that your line-of-business managers will be looking to get more than seamless automation out of the investment—they'll want to see the solution improve the way that your business operates.
In January, I was honoured to be on the judging panel for this year's SAP MENA Quality Awards—my group judged the medium-sized implementation category. We studied five SAP implementations from the previous year, and scored the organisations on how much value the implementation had provided to the business. I'm happy to report that all of the candidates sought to not only get by with their implementations, but also to derive real business value out of them. The Middle East is waking up to next-generation ERP.
Unfortunately, at the time of writing, I'm not at liberty to disclose the results of the awards. I can, however, say that the winning company brilliantly defined what it wanted to get out of its implementation, and then went about achieving just that. The business benefits were myriad—the solution didn't just save the organisation money; it drastically improved how the company operated on a number of important levels.
There's another example of how ERP can revolutionise a business' operations in this issue of CNME. Head to page 32 of this month's issue of CNME to find out how Fair Point Furniture, an up-and-coming furniture retailer in Sharjah, used Microsoft Dynamics to dramatically improve its business. It's a relatively small company, but the case study should serve as the ideal template for any retail-based ERP implementation.
The biggest take-away from any of these examples, however, is that ERP solutions need to be tailored to your business. The companies I've mentioned chose their vendors because the solutions matched their requirements precisely. What's more, the old adage that there are only two ERP vendors out there no longer stands—if you include vendors like Microsoft and Infor, you'll see that there's a solution out there for anyone. All you need to do is clearly define your problem.