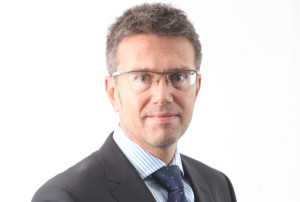 The cloud has come a long way since its early days. In the nascent days of virtual networks, it was discussed as a vague concept and institutions were hesitant to embrace it. IDC reported that emerging markets, which include the MENA region, will witness the fastest growth in cloud spending anywhere in the world, collectively growing at 44.1 percent until 2016.
Cloud adoption has transformed the way higher education institutions handle their IT services and their business. By eliminating the need for machine-to-machine software updates and ensuring user access to the latest updates and enhancements, the lead time for infrastructure development shortens. In addition, maintenance expenses go down, and incompatibilities between systems and tools also decrease. As a result, institutions can allocate their IT budgets to other areas of development and innovations.
Once linked to the cloud, higher education institutions, including educators, administrators, and students, can tap into many different applications. Cloud solutions can help with student recruitment, research, administration, and fundraising, and have also been used for financial aid applications, allowing real-time updates on submission requirements for students. Faculties can also adopt the cloud for transcript and record-keeping, making the results accessible for students anytime and anywhere.
Is full cloud integration right for every institution? The most important thing to consider is how cloud fits into the institution's broader education mission, and not just its IT operations. An institution should evaluate its goals and needs, then create a roadmap that outlines how each cloud-based resource contributes to the plan. Matters such as cost, security, and integration capabilites must also be taken into consideration.
Although cloud-based services are generally more cost-effective, switching to the cloud still comes with costs, and institutions must be strategic in their investment to make sure the change is worth it. Perhaps some institutions will only require customised cloud-based services and not full integration. Once the university has evaluated its needs, it can consider the benefits of cloud in terms of cost-reduction or cost-avoidance and added value in the long term. Some of the questions to consider: Will the cloud introduce new capabilities and keep adding beneficial features in the future? Will it provide more efficient storage solutions and better access to tools and resources than the current system? Sustaining this technology is an investment too, as some cloud-based services or subscriptions will charge depending on the number of users in each institution.
Cost is just one factor when it comes to cloud adoption. Institutions must ensure that their network systems are secure and ready for cloud integration. To begin with, the university network must have all security protocols in place, ensuring that there are no opportunities for intrusion. Conducting a security audit of your institution network environment is a useful step. Even though cloud can offer security measures such as intrusion detection, denial-of-service defence and vulnerability scanning, security threats may still emerge. The right technology vendor should be able to understand a university network system's requirements and vulnerabilities, and provide the right technological advice to address them.
Additionally, higher education institutions can pick and choose which cloud services they need, but must also remember that full integration may not be possible. Institutions can work with hybrid model systems, having some on-premise solutions combined with multiple cloud solutions. Additionally, not all cloud-based resources can be effectively intergrated with an institution's existing on-campus solution set. Typically, the preferrable solution is to use a cloud-based service that is open, flexible, and one that can manage multiple solutions.
The question of whether or not cloud is the best and only solution for higher education institutions does not have a definite answer yet, although colleges and universities increasingly seem to be inclined to such technology. For higher education institutions, it is a matter of taking the first steps such as a thorough cost-benefit analysis and implementing gradual strategic shifts to determine the most efficient and beneficial way to use cloud technology.