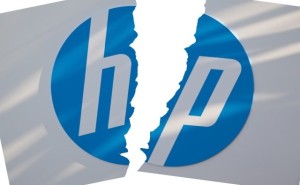 So HP have decided to split up their enterprise and PC/printer businesses.
The break signals a U-turn from CEO Meg Whitman, who after taking over from former chief Léo Apotheker in 2011 declared "together we are stronger" in reference to a rumoured separation, saying PCs were key to long-term relationships with customers.
But times change, and this is especially the case in the technology industry.
Whitman will become Chairman of PC and printer business HP Inc. and CEO of Hewlett Packard Enterprise, indicating where HP views the greater promise.
The announcement comes towards the end of HP's 'five year turnaround' plan, during which the company aimed to revitalise its flagging fortunes.
The move echoes rival IBM's bid to shake-off its lagging operations, following the sales of its PC and then x86 server businesses to Lenovo, then its dwindling semiconductor facilities to Abu Dhabi-owned GlobalFoundries.
Big Blue's focus has since shifted to enterprise technology, and the Hewlett Packard Enterprise firm will now have greater agility in its attempt to beat the ten-a-penny cloud and software vendors in the market today.
Whether it can, or will, remains a large question mark over Whitman's head. She's previously lauded the company's tablet range as a game-changer, and it didn't exactly set the world alight.
With HP's PC and Printer operations bringing in half the company's quarterly net revenue of $27.6 billion, now is as good a time as any to begin adjusting for the 2015 split.
HP has also showed overall revenue growth for the first time in 11 quarters, but all of the gain was in the PC business, and this strong return was boosted by a short-term upgrade cycle from the death of Windows XP.
Hewlett Packard Enterprise will also have its work cut out to boost its also-ran storage, networking and server businesses.
Although the 55,000 employees expected to be laid off as part of the split may be left feeling double-crossed by Whitman, the decision to allowthe company's enterprise business to move forward independently was probably its best option.
A touted merger with EMC has not yet materialised, and rumour has it that HP had attempted to sell its PC and printer business before the spin-off, but found no takers.
An initial glance at the Enterprise business' figures certainly suggest it has work to do, operating at a 2.5 percent margin, while the Software division – a strategic area for the company – earned $2.9 billion in net revenue for the nine months before 31st July.
If the split is to be a success for the Enterprise Group, this part of the business will have to go up a few gears.
Whether or not the split is the right choice, the elephant in the room for HP remains revenue growth. Its servers remain under pressure from more affordable rivals and its cloud offering has a way to go as well.
As with anything, time will tell, but the newly formed Enterprise Group will need to make the most of its newfound agility to ensure it can keep up with innovative competitors.