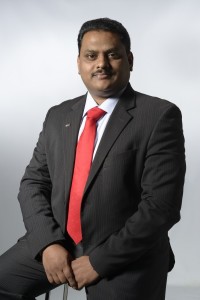 Internet usage in the Middle East is growing with over 40.2 percent of the population now connected. This, coupled with increasing smartphone penetration in the region foreshadows a worrying trend for telecom providers. Home-users, particularly those from younger demographics, are bypassing traditional entertainment programming and instead opting for audio and HD video delivery via the internet. This change in viewing habits is quickly accelerating the demand for bandwidth as the number of concurrent video streams per household steadily increases.
For Middle East telecom providers, this it is not all bad though. With the possibility of selling higher connection speeds and larger data bundles to home users now being an easier proposition, telcos can expect staggering growth in revenues from this segment – provided of course that they can guarantee quality of service and robust network performance. For customers, internet connectivity is now all about unwavering speeds to support high-end services and applications without buffering or delay. This is why; the time is now right for wide scale roll-out of Fibre-to-the-Home (FTTH) networks in the region.
Optical fibres truly are the future of networking. While typical copper cabling does have its performance limitations, the maximum capacity of an optic cable is theoretically unlimited. Once this 'future-proof' infrastructure is installed, increase in bandwidth is dependent on the transmission and reception technologies and does not require replacing the cables and connectivity themselves.
Since the factors promoting the need and practicality of FTTH deployments in the Middle East are abundantly clear, operators must no longer ask whether or not to roll-out FTTH networks. Instead, they must now rise to the execution challenges that must be mastered, often in short time frames, in order to deploy fibre networks for the smart cities of tomorrow. Of these challenges, perhaps most important of all is planning and correctly installing cable sections deployed in the field.
Developing fibre optic networks requires long-term planning. From the very outset, telecom operators demand an optimal balance between investment costs and operating expenses and this is particularly relevant for cabling in the field or Outside Plant (OSP) cabling. In the field, everything must be perfect, secure, serviceable and sustainable to make the considerable expense worthwhile.
OSP refers to the network section between the operator's central office and the end-user's building entry point. Though it is the largest portion of the network, it is also one of the largest investment areas and the most problematic sections in Fibre-to-the-Home projects. Typically, up to 60 percent of the estimated project costs must be allocated to ground work. The risk potential here is significantly higher than in closed buildings as it is impossible to monitor every metre of cabling route all the time. Quite often, damage occurs requiring comprehensive repairs to the affected section.
Operators must therefore ensure that it is possible to handle installation, maintenance and management tasks in OSP equipment as quickly and easily as possible. Otherwise the operating expenditure for the passive infrastructure would represent an incalculable investment risk.
The connection and distribution technology for OSP platforms must be resistant, durable and absolutely reliable because the supply to large numbers of subscribers depends on the quality and reliability of these platforms- as does the economic success of the network operator.
The need for foresight
Given that most operators in the region are still in the initial phases of FTTH planning and implementation, they can yet address any shortcomings. Network providers must understand that passive infrastructure must not only incorporate all the progress made in the field of transmission technology; it must also be capable of flexible development. While in the region today, a fairly small number of subscribers are supplied by fibre-optic cable, this figure will soon reach hundreds or even thousands in the near future. Scalability and packing density should therefore be given their due importance.
FTTH Planners must also anticipate that despite a high packing density, every fibre must be routed stress-free in the distributor while optimum performance must be available over a period of decades as performance is bound to increase in fibre optic networks. With a view to protecting investments in the long term, the installed cabling technology should be capable of incorporating future appliances both seamlessly and effortlessly.
A desire for flexibility
Network operators also desire flexibility with regard to their extension plans and the type of topologies and cabling types. In any event, the connection and cabling technologies must be able to cater to all strategies, irrespective of whether hybrid networks are maintained at present before being extended at a later date or whether fibre optic cables are routed to apartments from the outset; irrespective of whether P2P or P2MP is the chosen path; irrespective of whether traditional underground cables, blow-in tubes or aerial cables are used; irrespective of whether splicing is used throughout or whether variable combinations with patch options are required in the distributors.
When it comes to FTTH deployments, handling should be consistent at all network levels during installation, maintenance and routine management. This reduces the learning curve and simplifies logistics while the technical personnel make quicker and more efficient progress at the roll-out.
High demand for superfast broadband and internet services by households across the region should encourage telecom operator to focus more investment into next-generation fixed networks. FTTH has been clearly identified as the end-game for broadband access and sound investments today will guarantee an operator's long term success.