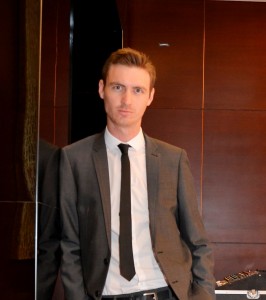 Mobility, innovation, and travel are generally the most common themes found in my comment pieces, and this one is no different. However, it's been writing about these subjects which has brought this particular topic to light.
As mentioned in last month's CNME column, I was travelling through America before the Christmas break, seven flights in six days to be exact.
As expected, I spent a vast amount of my time in and out of airports waiting for connections, vast amounts of time which could have been spent working. However, it's incredibly difficult to work effectively in airports when connectivity and mobile information is staggeringly unavailable.
Through an article I found results of a survey from FlightView, a day-of-travel information service for flyers. The survey, in short, showed that mobile demand is at an all time high from business and pleasure flyers but airports just are not taking advantage of the available services, plain and simple. This is dreadfully frustrating. I'd tweet about it, if I had Wi-Fi.
Such a high amount of travellers will carry a smartphone, a tablet or a laptop into an airport, which will instantly render it utterly useless. What's worse is that these devices are designed to assist us in these situations. More and more people are demanding travel information to their personal devices; gate numbers, boarding passes, arrival times, etc. Yet, with such a limited range of connectivity, not to mention many dead zones in these large airports, the customers are helplessly not getting what they've paid for.
The CIO of the Emirates Group, Patrick Naef, told me that he is in a constant battle with Dubai Airports over the quality of connectivity.
"It's our number one complaint, they just are not on top of it," he said.
He added that he believes – due to the monopolistic competition they have – airports can slack easier when it comes to customer service and quality.
"If we provide a bad service, we lose a customer. If the airport provides a bad service, where are you going to go? It's your only option. Therefore their quality is not a high priority."
More than 2600 people were surveyed by FlightView and 58% said they were 'not satisfied' with Wi-Fi availability in airports. Add me to that.
When I was travelling from Paris to Dubai I was subject to a six hour wait between flights. Within this time I was granted 15 minutes of free Wi-Fi via a third-party provider, which was extremely slow and not in the least bit user friendly. Once these 15 minutes were up, in which time the service hadn't even managed to receive my emails, I was prompted to purchase the same Wi-Fi for a rather chunky fee in 60 minute slots. No thank you.
Fortunately for me, it just so happened that the gods were on my side and I found James Bond, Quantum of Solace lurking in my DVD drive, so I was able to pass another two hours of my life in the departure gate. However, when the movie was over I still had a pile of work to complete, I still didn't have access to my emails and, worst of all, James Bond was over.
I think it's about time that airports concentrated on survey results like these and got to work to increase mobile connectivity and services in their buildings (I'm aware there are exceptions).
"The time should already be upon us where we are just instantly connected," Naef told me.
"It's so critical but airports are very far behind. The cost of better services shouldn't outweigh the cost of negative feedback from customers."
The time of innovation is upon us, but in the base of exotic travel, technology stands still.