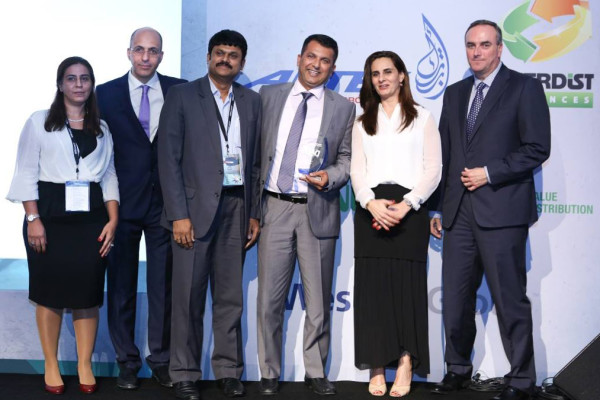 Alpha Data recently announced that it has received the 'Middle East Partner of the Year Award' from VMware.
The ceremony was recently held during the Middle East Partner Summit at Atlantis, The Palm, Dubai. The company was recognised for generating the highest consistent revenue and year-on-year growth for VMware's business across the MENA region and across all market segments, including Enterprise and General Business.
Over the last 12 months, Alpha Data demonstrated planned investments in the different VMware emerging technologies. In addition, it has dedicated teams that are responsible for the growth acceleration and customer adoption of VMware. VMware celebrated their leading partners during a gala award ceremony by handing out 10 different awards to its top performing partners, including companies and individuals, over the last year.
Amar Singh, Head of Enterprise Department, Alpha Data, said, "We are truly humbled by this recognition from VMware which reflects the strong partnership between the two companies. The award also demonstrates our shared commitment in providing our customers with world-class cloud and virtualisation solutions. This honor will serve as an inspiration for us to remain steadfast in our commitment to develop and sell excellent, fully efficient and dependable software and services that can help our clients move to a more integrated IT systems."
"We consider the achievements of our Middle East Partners as vital to our success and progress in the region and look forward to their continued collaboration," said Reeman Ansari, Regional Channel Manager MENA, VMware. This award is recognition of the team's continued investment in the different VMware emerging technologies and the creation of a dedicated team responsible for the acceleration and customer adoption of VMware. We congratulate Alpha Data for their exceptional accomplishment and wish them great success in the future."