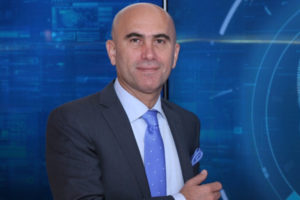 Avaya will highlight how its technology solutions are helping customers and partners achieve their digital transformation objectives at the upcoming Avaya Engage event, which will be held in Dubai.
The four-day event will bring together senior Avaya executives, industry leaders, technology innovators and key decision makers, delivering invaluable insight into key technology trends and the opportunities they represent.
Avaya Engage will be held at Atlantis the Palm, Dubai, from 5th to 8th December and will bring together more than 1,300 customers and partners from over 70 countries. Avaya Engage is the premier thought leadership event combining the networking experience of the Avaya Partner Forum with the educational content of the Avaya Technology Forum, under one roof.
"In this age of intelligence, businesses are increasingly recognising the opportunities created by digital disruption and the need to stay ahead of the digital transformation curve. Avaya Engage presents the perfect platform for our customer and partner ecosystem to come together, experience the future and equip themselves with innovative engagement solutions, delivered by the latest technology," said Nidal Abou-Ltaif, President, Europe, Middle East and Africa and Asia Pacific, Avaya.
In addition, the company highlighted that for the first time ever, its customers and partners from across the Asia-Pacific, Europe, Middle East and Africa (AMEA) regions will attend the same event, giving greater opportunities for networking and knowledge exchange.
With organisations globally facing challenges to evolve digitally and move agilely in today's competitive markets, CEOs are increasingly putting digital transformation and customer engagement at the top of their corporate agendas. Avaya Engage will showcase how suppliers, partners and customers can create the right platform for innovation, leveraging their combined strengths to create seamless communications experiences using emerging technologies including mobility, cloud, Big Data and analytics. Avaya Engage will provide a forum for the Avaya International community to share and showcase roadmaps and solutions to help businesses improve operational excellence, enhance customer satisfaction and drive greater competitive differentiation.