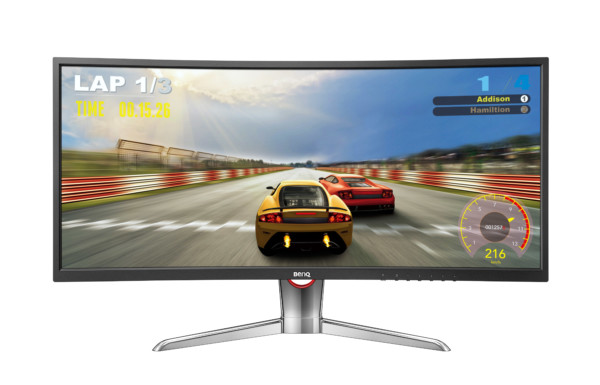 BenQ has launched XR350I, a gaming monitor tailor-made for gaming enthusiasts interested in hardcore gaming genres. The XR3501, according to the vendor, is the world's first 35" curved gaming monitor with 2000R ultra high curvature and 144 Hz.
Manish Bakshi, Managing Director, Middle East & Turkey, BenQ, said, "With our extensive range of gaming monitors, BenQ is today the global leader in this segment. We cater to the requirements of gamers through innovative monitors which has made us the preferred monitor of choice among gamers worldwide. With XR3501, we are targeting hardcore gamers looking for the ultimate immersive gaming experience."
Speaking about the decision to host the grand launch in the region, Bakshi added that increased broadband penetration and Arab youth's connectivity to internet is driving the regional gaming market and BenQ has carved a niche position in the market with its wide range of gaming monitors. The Middle East's games industry is expected to grow to $4.4bn in 2022, according to a report from the management consultancy firm Strategy& and Abu Dhabi's twofour54.
XR3501 sports a 2560×1080 display with a 21:9 aspect ratio and 178-degree extra-wide viewing angle. The vendor further highlighted that with the device's high performance H/W support, users can link multiple monitors to truly feel like you are part of the game. With its 35" curved display and high resolution, XR350I brings the ultimate immersive gaming experience to hardcore gamers. XR3501 also has standard gaming features like Black eQualiser, Colour Vibrance and Game Mode.