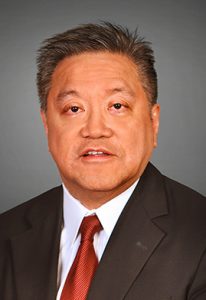 Broadcom has completed its acquisition of Brocade Communications for $5.5 billion, which was announced last November, making it a stronger player in the data centre products market.
"We are pleased to complete this transaction, which strengthens our position as a leading provider of enterprise storage and networking solutions and enables us to better serve our OEM customers," said Hock Tan, president and chief executive officer, Broadcom. "We have a track record of successfully integrating and growing companies we acquire, enabling us to offer customers a leading portfolio of best-in-class franchises across a diverse set of technologies. We intend to invest in and grow the Brocade business to further enhance its capabilities in mission-critical storage networking."
Tan has also announced the appointment of Jack Rondoni as general manager of Brocade business unit.
Rondoni said, "We are very excited to join the Broadcom team and provide compelling benefits for customers and new opportunities for Brocade's employees."
He added that the firm provides scale, resources and related capabilities to help the firm grow and reinforce its position in storage area networking.
"We share a common culture of innovation and execution, and we look forward to the exciting new growth opportunities we will have as part of the team."
Earlier this month, the semiconductor device supplier had reportedly offered over $103 billion to acquire chipmaker Qualcomm, which the firm has rejected.
Qualcomm is engaged in a patent infringement dispute with Apple. The firm is also trying to close its $38 billion acquisition of automotive chipmaker NXP Semiconductors NV after signing a deal in October 2016.
Broadcom has suggested that it is willing to acquire Qualcomm irrespective of whether it closes the NXP deal.
"This complementary transaction will position the combined company as a global communications leader with an impressive portfolio of technologies and products," Tan said in a statement. "With greater scale and broader product diversification, the combined company will be positioned to deliver more advanced semiconductor solutions for our global customers and drive enhanced stockholder value."