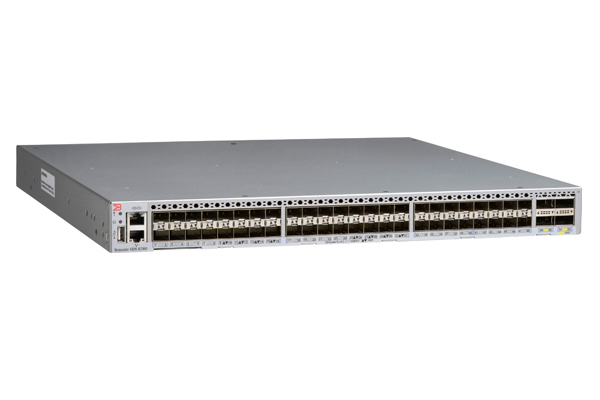 The Brocade VDX 6740 switch is an Ethernet Fabric Top of Rack (ToR) switch that is anticipated to redefine network visibility and agility with automation and simplicity for IP storage.
Through the switch IT staff will be able to quickly deploy a resilient and high-performance storage network through zero-touch, self-forming fabrics. In addition, they can automatically provision network capacity with minimal intervention. The switch provides features for building access-layer fabrics optimised for the On-Demand Data Centre.
It has up to 10 GbE connections, 40 GbE uplinks, and up to 160 GbE trunking, which enables it to deliver high-performance computing and reduce congestion. It optimises storage performance with 2x on-chip buffering and patented load balancing and multipathing capabilities. It can also be integrated into EMC Connectrix Manager Converged Network Edition and EMC Storage Analytics. The switch is also expected to simplify the learning curve and lower the OpEx with scale-out, plug-and-play, and logical chassis management and deploy native fabric automation and standards-based APIs for configuration and operational status.
The switches deliver low latency through wire-speed ports and offer deep buffers to provide the buffering capacity to handle increases in traffic. Each switch supports multiple storage connectivity options, including FCoE, iSCSI, and NAS storage. The VCS Logical Chassis, self-forming and self-healing fabrics, and Auto Fabric provisioning simplify operations and streamline configuration. It allows multipathing across layers 1 – 3 which creates a flexible network that adapts to changing business conditions and traffic patterns. It also supports cloud computing and can operate under the Brocade Vyatta Controller.