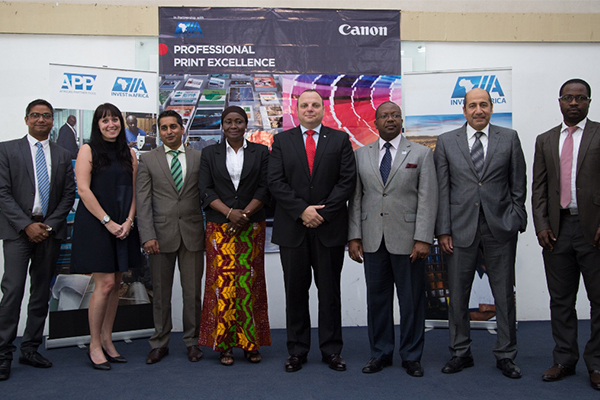 Canon Central and North Africa (CCNA) has signed a partnership agreement with Invest in Africa to launch Canon "Professional Print Excellence" programme to train and mentor small and medium (SME) sized printing companies in Ghana.
The "Professional Print Excellence" programme aims to improve the commercial and technical skills of 20 local professional printing SMEs in Ghana's growing printing sector by providing them with focused training that will help them run large volumes of business and deliver world-class printing products and services.
Rokus van Iperen, President and CEO, Canon Europe, Middle East and Africa, said, "We look forward to working with Invest in Africa to provide SMEs in the printing sector in Ghana with the skills and knowledge they need to better serve their local customers. Canon is committed to empowering this region through the improvement of vocational skills and creation of job opportunities, and this is demonstrated through Canon's partnership with Invest in Africa."
As part of the partnership, Canon will provide specialised printing training for 20 SMEs from Q3 2016 to Q4 2016, followed by a mentorship programme in 2017, while Invest in Africa will provide training on business development and business management best practices. Participating SMEs will be able to obtain details of tenders from international companies in Ghana via Invest in Africa's 'Africa Partner Pool', with the ultimate objective of winning more tenders than they would have been able to do without the training.