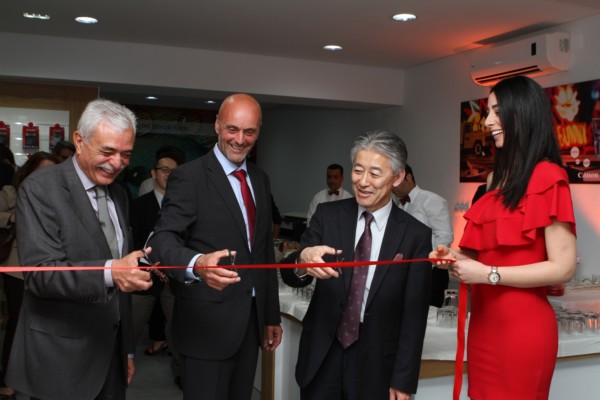 Canon Central and North Africa (CCNA), a division of Canon Middle East, opened in Tunisia, the largest B2B and B2C showroom in the region in partnership with its local partner, Media Diffusion.
At the showroom's experience zone, customers can gain hands-on learning on Canon's innovative products.
The showroom was inaugurated in the presence of Japanese Ambassador His Excellency Susumu Hasegawa who was the guest of honour; Roman Troedhandl, Managing Director of CCNA; Mondher Bouattour, Managing Director, Media Diffusion, Somesh Adukia, B2C Sales Director, CCNA and Michele Tuscano, B2B Sales Director, CCNA.
"Tunisia is one of our focus markets which is why we have invested with our local partner here. We want customers to gain a better understanding of Canon at this showroom. Higher internet penetration and a skilled talent pool of IT professionals have energised the country's technology sector. There is growing demand for innovative products and we are leveraging this opportunity to provide various sectors a wide range of products at our showroom," said Troedhandl.
"We will continue to build our presence in Tunisia through our range of innovative technologies and solutions, enabling our customers to achieve exceptional results. The opening of the showroom also underlines our focus in strengthening our presence in Central and North Africa, having launched CCNA to serve the region," he added.
The new facility will showcase the full array of Canon services and solutions ranging from inkjet and laser printers to copiers and large format printing machines.
The opening of the facility will give Tunisian customers the opportunity to receive direct advice on products and services from Canon professionals. The showroom was established in Tunisia to further expand the company's offerings while building on the established customer base of Media Diffusion. Additionally, the facility is intended to enable Canon to better understand the market dynamics and be closer to business operations.