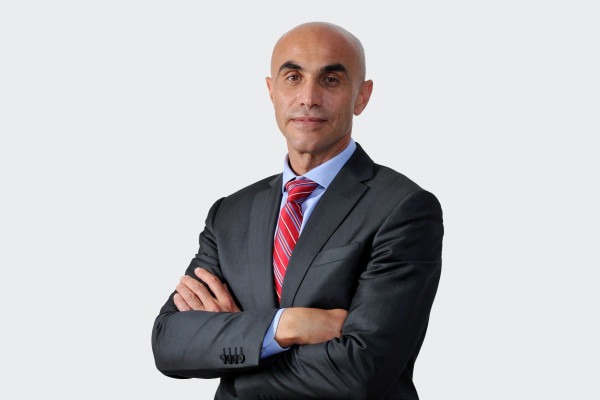 Cisco has introduced its new threat-focused Cisco Firepower Next-Generation Firewall (NGFW) which marks a significant departure from the focus of legacy NGFWs on application control.
NGFW, according to the vendor, will help organisations better manage and minimize risk. Think of it as legacy NGFWs protecting 'homes' by securing windows and doors, whereas Cisco's approach is to identify, detect and protect against would-be burglars no matter how they try to gain access to a property.
Cisco is also introducing the Cisco Security Segmentation Service, an advisory service that helps organisations create security controls that enhance compliance, breach containment, threat detection, content security and data loss prevention across their IT infrastructure.
Both offerings are aimed at protecting against bold and resilient threats from increasingly sophisticated cyberattacks.
"Attackers are getting bolder and coordinating their efforts," said Rabih Dabboussi, General Manager, Cisco UAE. "The industrialisation of hacking is putting UAE businesses on the defensive against a growing group of adversaries that steal information for profit. In the last three years, Cisco has spent billions in strategic cybersecurity acquisitions and internal innovations to help stay ahead of the world's most malicious attacks that threaten organisations. For businesses in the UAE to get real value and manage risk as they implement digital operational models, their security platforms need to integrate into the business and support growth opportunities. This means taking a threat-centric approach, with protection from the mobile endpoint to the cloud."
Dabboussi further highlighted that the Cisco Firepower NGFW acts as a unifying platform, integrating Cisco and third-party security solutions for increased correlation and context. "The result is better protection, and faster detection and response to advanced threats. The Cisco Segmentation Service will help our UAE customers build a dynamic, resilient secure infrastructure to combat threats in real-time," he said.
Cisco's integrated NGFW incorporates Cisco and complementary third-party solutions and uniquely enables intelligence and context to be shared between solutions. Now businesses can correlate previously disparate pieces of information to identify and stop advanced attacks more rapidly wherever they may be. This has competitive implications for organizations looking to deploy cloud, virtual environment, new Internet of Things (IoT) solutions and mobile endpoints to securely drive new business opportunities.
Cisco is also releasing the new Cisco Firepower 4100 Series appliances for applications within mid- to large-sized organisations. They are a high-performing, density-optimised appliances, capable of high-throughput and low latency threat inspection, sufficient for high-frequency trading and data centre deployments. They are among the first with 40GbE network connectivity in a compact, one rack-unit space.
In addition, the vendor will also launch the Firepower Management Centre serves as the nerve centre for the Firepower NGFW, providing unified management console. It features shared intelligence, shared contextual awareness, and consistent policy enforcement for the Cisco Firepower NGFW plus other Cisco security and network solutions.
Complementary third-party solutions, beginning with Radware for Distributed Denial of Service (DDoS), also are integrated through the Cisco Firepower Management Centre. The management centre provides rich, comprehensive management, delivering information and insight in a single console. Other NGFWs often require users to switch between three or more consoles to gain the same detail.
These new security offers provide Cisco channel partners with an expanded end-to-end portfolio and represent additional profitability opportunities. When combined with Cisco's threat-centric security approach, channel partners are able to simplify and reduce costs of managing their customers' security environments through a unified management platform. They also can increase cross-sell opportunities enabled by strong network integration, and drive new revenue streams through new services and licensing options.
In addition, Cisco is investing in developing security practice acceleration programmes, training and enablement for both products and services so channel partners can fuel growth and increase profitability.